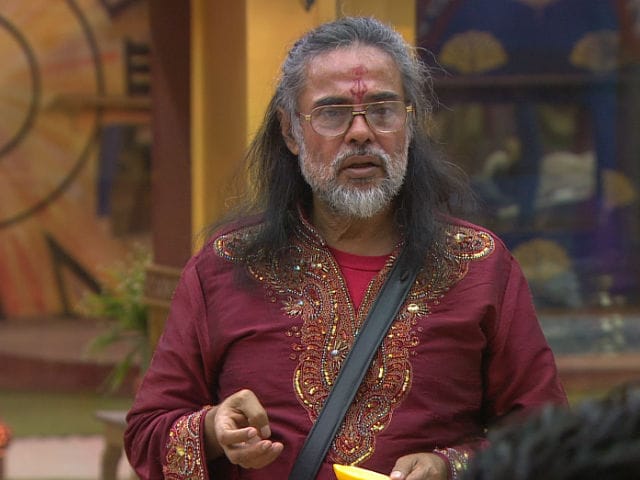 Highlights
Swami Om exited a day before
Rahul Dev, Monalisa and Manveer were not happy to see him
Jason Shah welcomed him with hug
New Delhi:
Swami Om made an emergency exit from
Bigg Boss 10
in the episode which aired on December 4. Many fans were disappointed but not many housemates. Some were
especially happy to see the back of Swami Om
on Sunday and when Salman Khan asked who was the atmosphere of the house after Swami Om's exit, Lopamudra Raut and Nitibha Kaul promptly said: "Calm and quiet." They liked it. But all this is not for long as Swami Om is all set to return to the house in tonight's episode. Excited much?
Swami Om will make a dramatic entrance from the confession room and though some housemates are disappointed to see him again, some like newbie Jason Shah hug him and welcome Swami Om back. Swami Om greets everyone and says he's happy to meet them again. Rahul Dev taunts Swami Om saying this is the second time he has re-entered the show, something which Manveer Gurjar too points out later.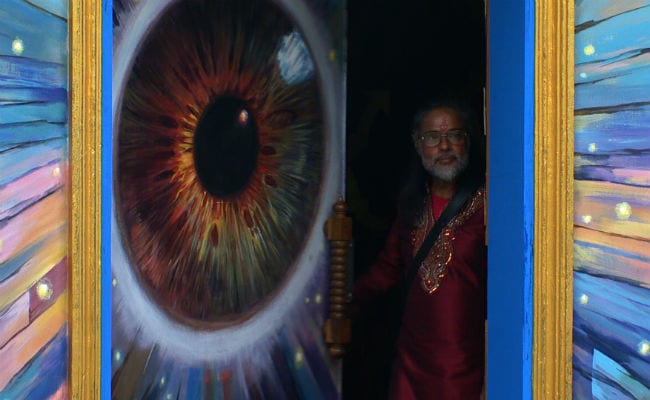 Tonight,
Manu Punjabi to will make an emergency exit
to attend his mother's funeral. Manu will be called to the confession room where he's asked to leave, as shown in the precap at the end of the episode which aired on December 4. Bigg Boss will not explain the situation to Manu in front of the camera nor will he share the reason with the housemates. Manu quickly packs-up and tells his two best friends Manveer and Monalisa that he's been asked to leave due to an emergency. Both of them break down. When Swami Om enters the house, Monalisa thinks it was Manu re-entering and on seeing Swami Om she's even more dejected.
Swami Om was made to leave the house as he had to be present for a court hearing regarding a criminal case filed by his brother. In Sunday's episode Bigg Boss called Swami Om to the confession room and asked him to leave. The contestants however were not given any reason for Swami Om's unannounced exit.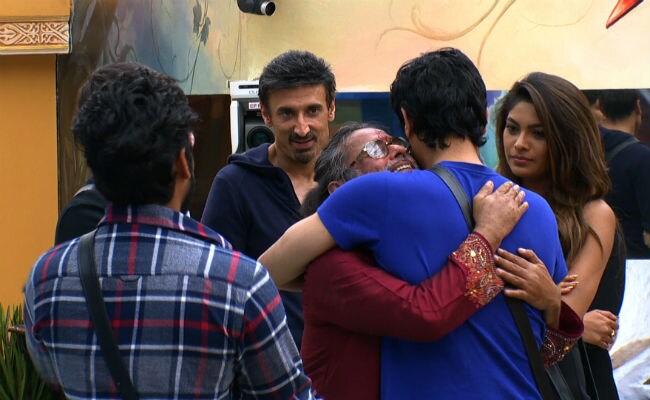 Previously, Swami Om had left the house after a staged elimination only to enter a separate boarding. He stayed there for some time and returned after he begged Bigg Boss for another chance to win over the housemates and viewers. Far from doing that, Swami Om has mostly created ruckus with his antics and uncalled for moral policing in which he has so far targeted Monalisa, Nitibha Kaul, VJ Bani, Rohan Mehra and Lopamudra Raut.
Meanwhile, model Elena Kazan was eliminated after just one week's stint in the episode which aired on December 4. Elena Kazan, a wild card entry with Sahil Anand, Jason Shah and Priyanka Jagga mostly remained calm during her one week stay on the show.
As of now, Bigg Boss is hosting Manveer Gurjar, Nitibha Kaul, Lopamudra Raut, VJ Bani, Rahul Dev, Jason Shah, Rahul Dev, Priyanka Jagga, Swami Om, Monalisa, Rohan Mehra and Gaurav Chopra. Gaurav is the current captain of the house.