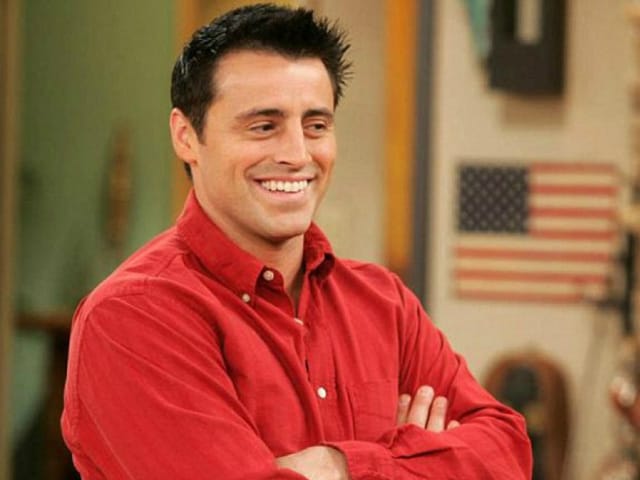 New Delhi:
So no one told you life was gonna be this way? Be comforted, the Internet didn't know that Joey from
F.R.I.E.N.D.S
was going to end up hosting
Top Gear
and is now doing its best to cope.
Matt LeBlanc, who played possibly the best loved
F.R.I.E.N.D
although the jury is still out on that one, is joining British presenter Chris Evans and The Stig on long-running auto show
Top Gear
. Predictably, Twitter is losing it.
Here are five of the best tweets (so far):
Hey, it's not
Days Of Our Lives
but it'll do.
"Joey, baby, a gig's a gig. Don't worry about the ginger kid. You're the REAL star in a reasonably priced car..." pic.twitter.com/e1OE1Qb0F9

— Mic Wright (@brokenbottleboy) February 4, 2016
The one where Joey is the new host of Top Gear, Chandler ages terribly & Rachel plots their murder behind the visor pic.twitter.com/Tk3jf2XhXl

— Alex McClintock (@axmcc) February 4, 2016
If Joey is hosting #TopGear, won't he always be stuck in second gear?

— Jord Muckley (@JordMuckley) February 4, 2016
Looking forward to Matt LeBlanc on #TopGear. He has good experience. pic.twitter.com/X2CXt7aXVa

— Tamoor Hussain (@tamoorh) February 4, 2016
Joey does #TopGearhttps://t.co/cWSA8AmkzMpic.twitter.com/G6iP2lPF1f

— Sarah Doran (@sarahisnothere) February 4, 2016
Matt LeBlanc, 48, won a SAG Award for his work in
F.R.I.E.N.D.S
, which ran from 1994 to 2004. He later starred in a spinoff titled
Joey
and played a fictional version of himself on the series
Episodes
. (Also Read:
A F.R.I.E.N.D.S Reunion (of Sorts) Did Happen. Here's Proof
)