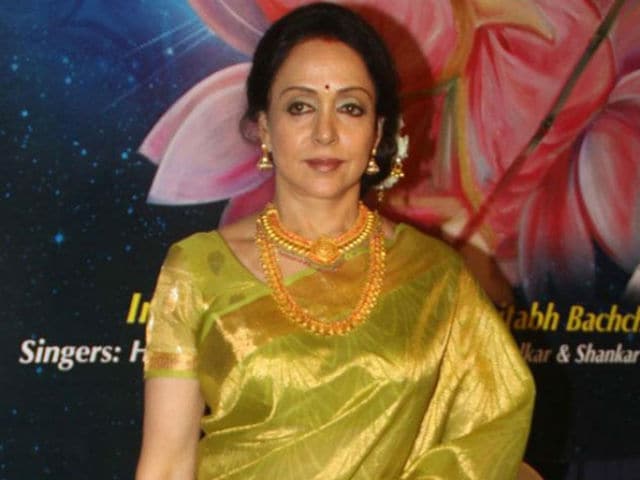 Mumbai:
Actress-filmmaker Hema Malini is proud that women are gradually making a mark as directors in the film industry and said that she would like to direct a film again.
Hema
ji
made he debut as a director in Bollywood with the 1992 film
Dil Aashna Hai
. In 2011, she directed her daughter, actress Esha Deol in
Tell Me O Kkhuda
.
Hema
ji
is happy that filmmakers like Zoya Akhtar, Gauri Shinde and Farah Khan are making good films.
"I am so happy that there are so many women directors who are doing good films. If an opportunity comes, I would like to direct a film once again. Currently, Mathura is taking lot of my time," she added.
Hema
ji
was also asked if she feels that the Central Board of Film Certification is harsh with movies nowadays.
"Socially, the world is changing. Around 10 years ago, the scenario was different. Now there is so much violence in the outside world. How we will put a full stop to it is a question. If films are influencing those things, then we or the censor board have to help to control that. That is the basic idea," said Hema
ji
.(Also Read:
Hema Malini Calls Returning National Awards 'Politically Instigated'
)