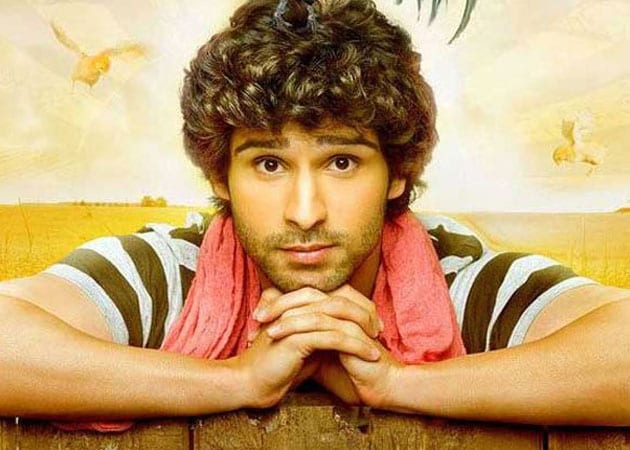 Highlights
Girish Kumar, who is making his Bollywood debut with Ramaiya Vastavaiya, is hopeful that he will strike the right chord with his upcoming family drama.
Girish, 24, who is playing the lead along with Shruti Haasan in the Prabhu Deva directed film, believes it is a great time in the industry for newcomers like him.
"I was trying to make my debut for sometime but I was not getting a good script. I am lucky to have made my foray in the industry at a time when newcomers are getting good response," Girish said.
The actor, who is the son of producer Ramesh Taurani, said bagging the opportunity to star in the film was easy but he worked hard to fit the role.
"Prabhu sir wanted that I should take dance workshops before I started shooting for the film because my character is spontaneous. I took eight months of rigorous dance training from choreographer Inder Sharma while he was shooting for Rowdy Rathore," Girish said.
Ramaiya Vastavaiya, which means Ram will you come, is a romantic-family drama. Girish plays an NRI, who eventually falls in love with an Indian girl.
"In real life, I don't relate to the character much. The only similarity between me and Ram (character's name) is that both are foreign educated. He is very loud and flirt."
In the film, Girish will have a stylish entry scene.
"There were many ideas for my entry but we selected surfing sequence for my introduction scene. I was trained under a South African fitness trainer for making my body suitable for the gaming sequence," he said.
The film, also featuring yesteryear actors Randhir Kapoor, Poonam Dhillon and Vinod Khanna in pivotal roles, will hit theatres this Friday (July 17, 2013).
Also read - Girish Kumar: Rejection by audience my biggest fear
Mumbai:
Girish Kumar, who is making hisBollywood debut with
Ramaiya Vastavaiya
, is hopeful that hewill strike the right chord with his upcoming family drama.
Girish, 24, who is playing the lead along with ShrutiHaasan in the Prabhu Deva directed film, believes it is a greattime in the industry for newcomers like him.
"I was trying to make my debut for sometime but I was notgetting a good script. I am lucky to have made my foray in theindustry at a time when newcomers are getting good response,"Girish said.
The actor, who is the son of producer Ramesh Taurani, saidbagging the opportunity to star in the film was easy but heworked hard to fit the role.
"Prabhu sir wanted that I should take dance workshopsbefore I started shooting for the film because my character isspontaneous. I took eight months of rigorous dance trainingfrom choreographer Inder Sharma while he was shooting for
Rowdy Rathore
," Girish said.
Ramaiya Vastavaiya
, which means Ram will you come, is aromantic-family drama. Girish plays an NRI, who eventuallyfalls in love with an Indian girl.
"In real life, I don't relate to the character much. Theonly similarity between me and Ram (character's name) is thatboth are foreign educated. He is very loud and flirt."
In the film, Girish will have a stylish entry scene.
"There were many ideas for my entry but we selectedsurfing sequence for my introduction scene. I was trainedunder a South African fitness trainer for making my bodysuitable for the gaming sequence," he said.
The film, also featuring yesteryear actors Randhir Kapoor,Poonam Dhillon and Vinod Khanna in pivotal roles, will hittheatres this Friday (July 17, 2013).
Also read - Girish Kumar: Rejection by audience my biggest fear