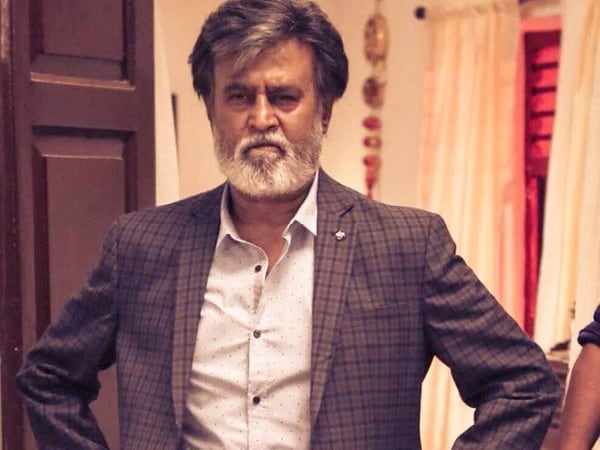 Chennai:
The cinema gates opened before dawn here, home of the Tamil movie star Rajinikanth and ground zero of the nationwide frenzy surrounding the release Friday of his latest action epic. Hundreds of fans shoved their way in as firecrackers burst and car stereos blared the movie's theme song, "This is fire, dude!"
Then came the bad news: All the tickets were sold out. For the next two weeks. The fans, chased out by police, were heartbroken.
"If I don't get to watch my favorite star's new movie on the 'first day, first show,' there will be a big black hole in my life," said Sundar Vaidyanathan, 27, wiping away tears. "After my parents, it is superstar Rajinikanth who is most important to me."
India's movie industry is the biggest in the world, producing more than 1,600 new films a year in more than 20 local languages. And Rajinikanth is the biggest star in that firmament, if sheer, over-the-top fan mania is the measure.
He is no superstud. At 65, he is balding and sports unkempt gray stubble. Yet he is so beloved - he boasts 3 million Twitter followers - that his movie release dates are anticipated in India like national holidays.
In Chennai, some companies gave employees the day off Friday so they could go see
Kabali
,
Rajinikanth's first film in two years
. Others had booked entire cinemas for their staff. Air Asia flew 180 fans to the city for the first-day showing in a plane custom-painted with the star's likeness. One county was giving away free tickets to people who pledged to install an indoor toilet, taking advantage of the movie's popularity to address the issue of widespread public defecation.
"
Rajinikanth is not a human being
. He is not an actor. He is god," said S. Thanu, the producer of
Kabali
.
The movie, a gangster action drama, has been released on 10,000 screens around the world, including more than 400 in the United States and several in Britain, China, Malaysia and Japan. More than 20 million people viewed the pre-release trailer on YouTube in just two weeks. But the real madness takes place in India.
"Even in a land where films, and superstar actors, play larger-than-life roles in social, cultural and . . . political life, there has been nothing to compare with the Rajinikanth phenomenon," said N. Ram, chairman of the Hindu group of newspapers here. The star's"panache, style, and iconic one-liners fire up his fans and immediately become part of part of popular culture and lingo," Ram added.
Rajinikanth, the actor's stage name, was born Shivaji Rao Gaikwad in southern India, the son of a police constable. He acted in school plays, but later worked as a railway porter, a carpenter and a ticket seller on public buses. One day a movie director spotted him on stage, which led to his first role, playing an abusive husband, in 1975. A decade later, he was being hailed as a "superstar."
His signature moves - the flick of his hair, the way he would toss his cigarette, flip his sunglasses and his guffaw - lent him a macho, rough-and-tough aura. In real life, his fans say, Rajinikanth is a simple man who eschews his larger-than-life persona. Unlike many other aging movie stars, he doesn't hide his baldness with a wig and avoids public events and TV commercials.
The contrast between his on-screen swagger and his real-life humility and "ordinariness" is the reason his fans adore him, Ram says.
In
Kabali
, set in Malaysia, the star plays a former Indian trade-union leader turned gangster who is seeking revenge on his gang foes after 25 years in prison.
"It is a different kind of hysteria this time, because they are seeing Rajinikanth play a role that is his real age," said Pa Ranjith, the movie's director. "He is not the romantic, young, dancing hero in my film."
But Rajinikanth's trademark style is intact in the film. At a showing Friday, fans screamed deliriously at every one of his outlandish stunts. They howled with anger when the villain beat him and chanted "style king," "boss" and "leader." It didn't matter that the dialogue was drowned out in the din.
"I am watching the film today for the unmatchable energy in the hall. It feels like the roof will fall in," said Balaji Ram, a 30-year old software engineer. "I will come back and watch it with my family again to focus on the story, acting and dialogue. I usually watch his films 10 times."
The image of invincibility that surrounds the star has generated jokes depicting him as a superhero who can run faster than light and stop tsunamis and speeding trains by just exhaling.
"In so many movie roles, Rajinikanth starts off as an absolute nobody but goes on to become powerful," said Smitha Sarma Ranganathan, a brand and marketing expert. "He offers people the idea of possibility. He is the adrenalin shot that people need to aspire."
Religious rituals often accompany the release of Rajinikanth's films. Fans shave their heads and offer special prayers in temples, distribute sweets, throw coins at the screen when he appears, and bathe his giant cardboard cutouts with milk - although that last practice is being discouraged this year because of high milk prices.
On Friday, many fans lingered outside sold-out cinemas with long faces.
Asked why he had braved the long lines for a chance to see the movie on its release date, Anthony Rajkumar, 26, a marketing executive, said, "If your wife gives birth to a child, would you wait a few days to see the baby?"
(c) 2016, The Washington Post
(Except for the headline, this story has not been edited by NDTV staff and is published from a syndicated feed.)