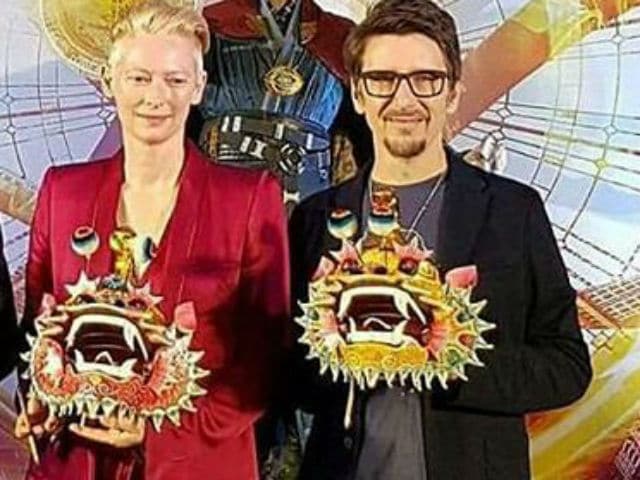 Highlights
Director insisted that the role was written keeping Tilda in mind
'The Ancient One in comics is an old American stereotype,' he adds
Doctor Strange will hit screens in India on November 4
Hong Kong:
Addressing the racism allegations over the casting of Tilda Swinton in
Marvel's Doctor Strange,
the film's director Scott Derrickson says he chose the actor to avoid being deemed racist.
He added that the role was actually written with the actress in mind.
Tilda's casting as The Ancient One has caused critics to speak of whitewashing, since the original character in the comic book is Tibetan. But Scott insisted that the role in the film was written for Tilda, and they would have had to rewrite the script if she had not been available.
"Looking at Marvel movies, I think that we're missing a major character that is Tilda's age and has this kind of strength and power,"
hollywoodreporter.com
quoted Scott as saying.
"The Ancient One in the comics is a very old American stereotype of what Eastern characters and people are like, and I felt very strongly that we need to avoid those stereotypes at all costs," he added.
Scott addressed the controversy when he met select media from around the globe here along with t
he cast Benedict Cumberbatch
, Tilda, and producer Kevin Feige.
Doctor Strange
charts the journey of neurosurgeon Stephen Strange, who, after his career is ruined by a car crash, becomes the Sorcerer Supreme of multiple dimensions under the tutelage of The Ancient One.
Doctor Strange
will hit screens in India on November 4, the same day as its North American release.
(This story has not been edited by NDTV staff and is auto-generated from a syndicated feed.)