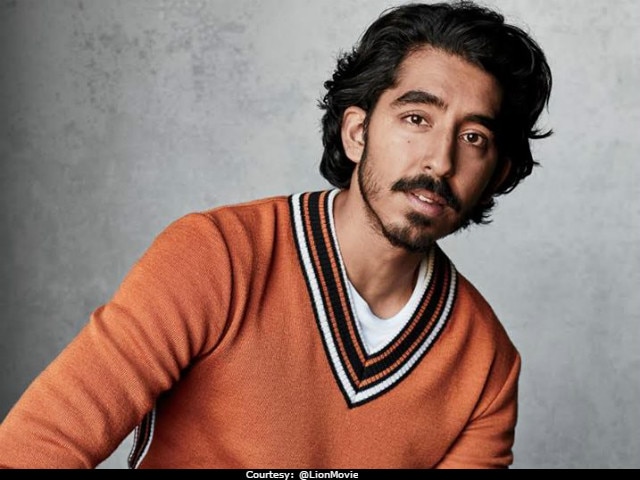 Highlights
Lion has been nominated in five categories
Dev Patel is nominated for Best Supporting Actor
'One of the most memorable experiences of my life,' said Dev Patel
New Delhi:
Indian-origin actor Dev Patel
's name was on the list of Oscar nominees announced on Tuesday and the 26-year-old actor admitted in a statement that he's having difficulty processing the information. Dev, who is Kenyan-born British of Indian extraction, received a nomination in the Best Supporting Actor category for his film
Lion
. "Okay, so I just received a call to say that I've been nominated for an Academy Award. The news hasn't made its way into my brain yet," he said in the statement. Dev Patel's first-ever Oscar nomination makes him the third actor of Indian origin to receive a nod in an acting category at the Academy Awards. He joins previous Merle Oberon, nominated for Best Actress in 1935, and Sir Ben Kingsley, four-time nominee and Best Actor winner for his work in
Gandhi
.
Dev Patel, star of films like
Slumdog Millionaire
,
The Last Airbender
and
The Best Exotic Marigold Hotel
, said that the feeling of being nominated for the Oscars is nothing short of "overwhelming." The actor said: "To be totally honest, the news hasn't made its way into my brain yet, but I'm looking at these beautiful smiling faces around me. Faces of the ones I love. And I feel an overwhelming sense of gratitude."
At the Oscars
, Dev Patel will be competing with Jeff Bridges, Mahershala Ali, Lucas Hedges and Michael Shannon for Best Supporting Actor.
Lion
has been nominated in five categories, including Best Supporting Actress for Nicole Kidman.
"What makes this moment so much more poignant is that I've just wrapped shooting another film in India. This enthralling country holds such a deep place in my heart, and it is where Saroo's journey was born," he said.
Dev Patel plays Saroo Brierley
, a businessman who was born in Madhya Pradesh and adopted by an Australian family.
Lion
is based on the true story of how he traced his birth mother.
The
Chappie
actor also thanked his Lion director Garth Davis. "This film would be nothing without Garth Davis. Without his love, commitment and vision this
Lion
wouldn't have been able to roar. To that extent I want to share this incredible feeling with Luke, Grieg, Jenny Kent, Iain, Angie, Emile, Sunny, Nicole, David, Rooney, Divian, Priyanka, the Brierley family as well as the Weinstein Co team," said the actor.
Lion
, which has won several awards already, has an ensemble cast that includes previous Oscar nominee Rooney Mara.
"
Lion
reaffirms the message that love is not dictated by the colour of your skin, not by race, gender, sexuality, social status, or origin. It is a message I am proud to be spreading during these uncertain times. This will forever be one of the most memorable experiences of my life," Dev Patel signed off.
Dev Patel made his acting debut with Danny Boyle's Oscar-winning
Slumdog Millionaire
, also set in India.
The Oscars will be held on February 26
.