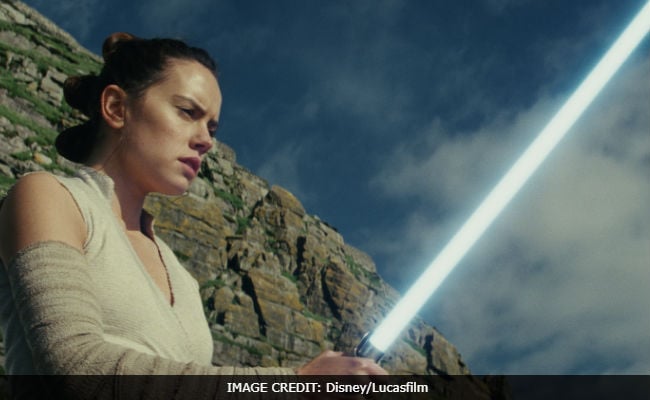 Washington:
And just like that, despite its
polarized reception, Star Wars: The Last Jedi
became the biggest film of 2017.
The third Star Wars film under the Disney banner has hit $517 million domestically just 17 days into its release, according to studio estimates Sunday. That vaults
Last Jedi
past another Disney movie,
Beauty and the Beast
($504 million), according to Box Office Mojo.
Last Jedi
($1.04 billion) now sets its sights on surpassing
Beauty and the Beast
($1.26 billion) in worldwide gross, too.
Since Disney jump-started the franchise in 2015, all three of its Star Wars films, including
The Force Awakens
($2.07 billion) and
Rogue One
($1.06 billion) have each hit the billion-dollar mark in global gross.
Last Jedi
has the greatest reviewer-audience gulf among live-action Star Wars films on Rotten Tomatoes: a 91 percent certified "fresh" critical score vs. a 51 percent audience score. On Metacritic, the chasm is an 86 average critical score vs. a 4.6 (out of 10) user score.
Writer-director Rian Johnson's film is proving indomitable at the North American box office, though, grossing $52.4 million this weekend to edge out
Jumanji: Welcome to the Jungle
($50.5 million).
Powered by Pixar's
Coco
and Marvel's
Thor: Ragnarok
, Disney has won seven of the year's final eight domestic box-office weekends.
Disney/Lucasfilm's next
Star Wars
release,
Solo
, is due to land in late May - Disney's first summer release in the Skywalker saga.
Overall, the domestic box office topped $11 billion for the third straight year.
©2018, The Washington Post
(This story has not been edited by NDTV staff and is auto-generated from a syndicated feed.)