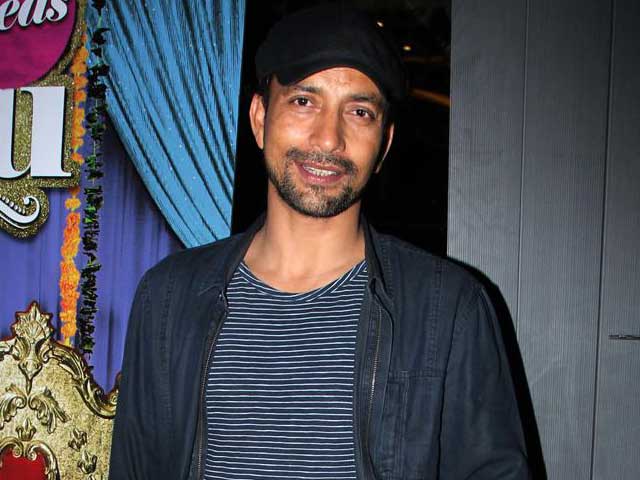 New Delhi:
Actor Deepak Dobriyal, who has received rave reviews for his role of Pappi Singh in the hit film
Tanu Weds Manu Returns
, says he's 'not just a funny guy' and wants to explore complex stories so he doesn't fade away in the comic sphere.
The actor, whose character Pappi Singh from Aanand L Rai-directed movie, has turned out to be quite an attraction, is also inclined towards film direction.
"I want to do something offbeat. I want to do complex stories, which have not been tried till now. It can be romantic, drama, based on relationships or on a real life incident or a biopic. We have to do something different or else we will disappear in comedy," Deepak told IANS.
The actor also spoke about his interest towards the art of narrating tales through camera.
"I have one or two topics in mind. But I'm confused whether I should act in or direct them. This is the reason I have not come to a decision about them yet," he said, adding that he "will direct offbeat films keeping Indian audience's sensibilities in mind".
The actor made his way into the heart of audience as a sweet and affable wingman guiding R. Madhavan's love life while finding his ladylove in the sequel of the film
Tanu Weds Manu
. It's not only Kangana Ranaut or R. Madhavan who have come out as the stars of the film. Deepak too has left an imprint with his witty one-liners.
The sudden surge in popularity has left Deepak overwhelmed. He says he has "no clue about how Pappi Singh became so huge. "I go outside and people shout 'Pappi ji'... a lot has changed," he added.
Deepak may be enjoying his tryst with fame, thanks to
Tanu Weds Manu Returns
, but he has also delivered wonderful performances in past films like
Maqbool
,
Delhi-6
and
Gulaal
. He has also played negative characters in films like
Not a Love Story
and
Omkara
.
The 39-year-old actor says a wide variety of roles shows depth of an actor.
"Audience respects actors for trying out something new and different. They think that the actors has so many layers to explore," he said.
Before getting mileage in the glamour industry, the actor made a mark in theatre. Deepak points out that the journey from the stage to the silver screen has been similar with him as he started as a sidekick in both the mediums.
"I worked as a stepney in theatre also. Whenever the lead would be absent I used to take his place and rehearse. I started in films like that only. My philosophy is 'Let's pick small roles and see how they turn out and focus on your act'," he said.
Now, he is all charged up to tickle the audiences' funny bone again with his work in
Prem Ratan Dhan Payo
starring Salman Khan. The actor says he is entering a new arena of comedy with this character.
"It is a funny character, but different from what I have done in
Tanu Weds Manu Returns
. It has several layers," he said.