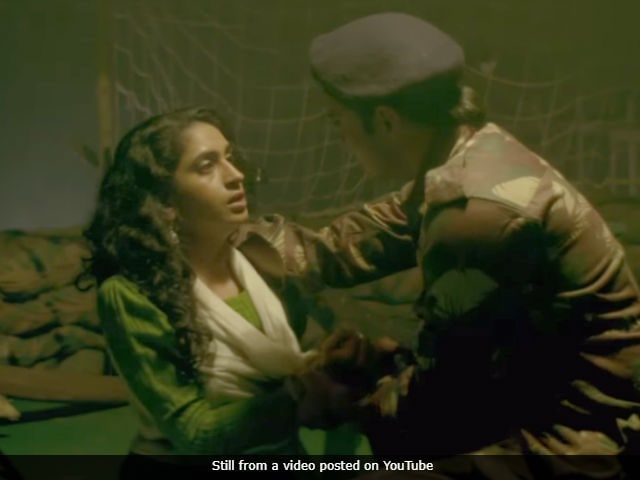 Cast: Mrinmayee Godbole, Vinay Sharma, Saurabh Saraswat, Abhay Mahajan
Director: Kranti Kanade
Rating: 3.5 Stars (out of 5)

Here is another shot in the arm for independent Hindi cinema, which has of late been livened up by the emergence of several unique voices. Writer-director Kranti Kanade is the latest addition to that list. His second fiction feature, CRD, a free-flowing drama set in the world of theatre, dismantles established narrative principles with abandon. It is none the worse for it.

Refreshingly original and delightfully whimsical, this offbeat, difficult-to-categorise film grows steadily on the audience as it wends its way through many captivating feints, none of which is designed for easy comprehension. An air of mystery hangs over the motivations of the characters. Their interactions with each other border on the seductive. And their conflicting creative impulses are illuminating and startling at once. All this makes CRD a film unlike any that we have seen in years.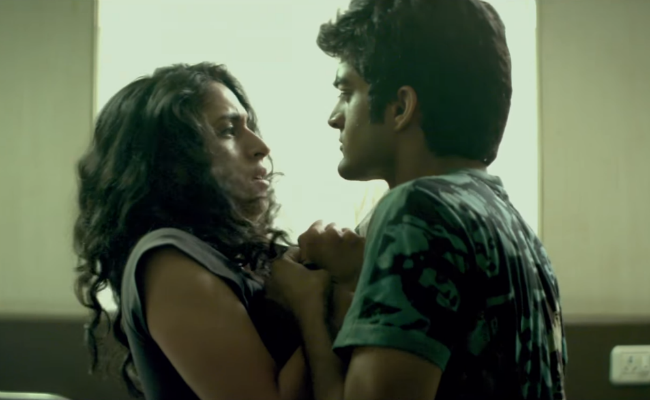 A handful of scenes into the film, participants in a college theatre rehearsal are told to surrender their mobiles at the very outset. The brash instructor then takes over and subjects his wards to unsettling scrutiny. A new 21-year-old boy on the campus and a girl not quite as uninitiated discover that he isn't an easy man to deal with.


Later in the film, the young male protagonist, who aspires to be a playwright and wants to break free from the control of the unpleasantly autocratic director, visits the co-actress' home. It does not have a television. How do you spend your evenings, he asks the girl's father. Origami, the old man replies matter-of-factly. The boy barely reacts to the revelation but one can safely assume that he isn't unhappy with the household's summary repudiation of the idiot box.
CRD
, written jointly by Kanade and playwright Dharmakriti Sumant, cross-references popular Hindi cinema at crucial junctures, uses two passages of line-drawing animation and stresses constantly on role-playing by the characters drawn into imaginary situations as they prep for the upcoming drama contest.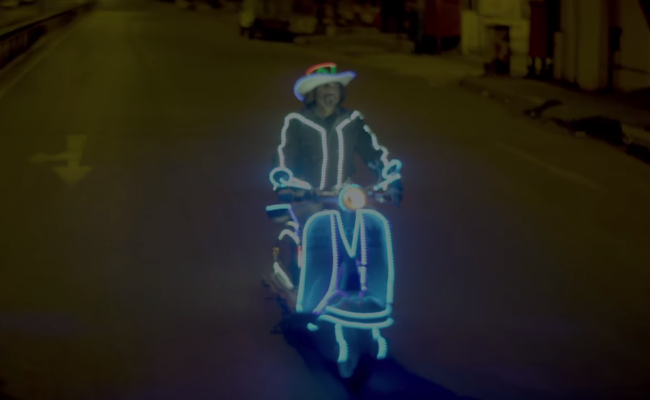 One character expresses a desire to find out what happened to the nondescript Mr. Agarwal, who appeared in a single scene in Deewar, or to the back-row dancer in the Fevicol se... number in Dabangg 2. The film constantly moves from the reflective to the facetious and back without losing its sense of healthy irreverence for all received wisdom. Saucy and stimulating by turns, CRD conjures up a world in which wildly figments of the imagination and the undeniable harsh realities of our times - farmer suicides, the killing of rationalists and dissenters, the rise of an ugly brand of nationalism, rampant war-mongering, crude commercialization of art, gender insensitivity et al - mingle with each other.

Set in present-day Pune against the backdrop of a seven-decade-old one-act collegiate theatre competition, CRD focuses on the art and artifice that goes into stagecraft and storytelling. At the same time, it shines a light on the act of communication, verbal and non-verbal, and its multiple dimensions. What it establishes is that when physical gestures, facial expressions and words are the only connectional currencies liberated from gadgets and gizmos, they can yield more layers of meaning.

CRD does just that. This film is the work of a relatively new director clearly endowed with a determinedly independent spirit. He embraces devices that are entirely his own, flitting back and forth between the playful and provocative to probe the flip side of the desire for victory at all cost.

The male protagonist, Chetan Ranjit Deshmukh (debutant Saurabh Saraswat), the abbreviation of whose name gives the film its title, lands in a major Pune college from a village and does nothing at all to fit in. He befriends Persis (Mrinmayee Godbole), the institution's principal actress, after a teacher Veena (Geetika Tyagi) advises him: "Group ka hissa bano, sabke ke saath milke process ko dekho. (Be a part of the team, watch the process unfold)."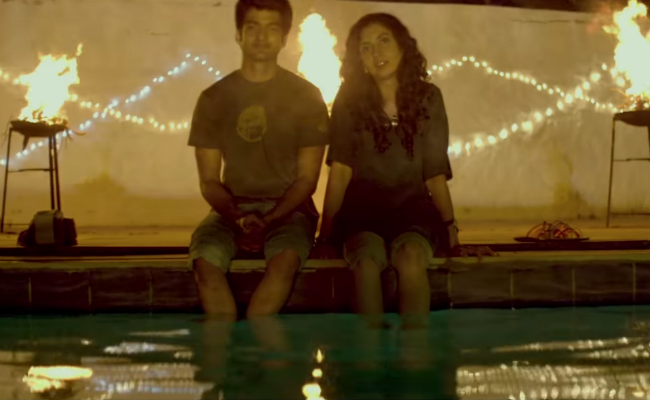 Because of his physical likeness with a talented ex-student, Chetan is mistaken as the latter's brother, especially by Veena, the old boy's muse. Chetan's approach to theatre runs counter to that of Mayank (Vinay Sharma), another old boy roped in to direct the college play that will compete at the prestigious Purushottam Karandak. "Everything is about winning," he declares. "Whatever wins ultimately influences the world."

Chetan's boyish wonderment and enthusiasm is contrasted with Mayank's dull certitudes, which express themselves in a play about two Indian soldiers and a Pakistani POW that upholds popular notions of nationalism and heroism. Chetan breaks away from the group and decides to go his own way and compete with a play that isn't regressive.

He zeroes in on the bespectacled Dipti (Isha Keskar) as his lead actress. "If the script is great, it doesn't matter who the actor is," Chetan preens and proceeds to throw Mayank and his cohorts a challenge.

(Viewer discretion advised. Some content in this video may be unsuitable for children.)



Informed with puckish humour and pungent punches targeted at established notions of winning and losing, CRD is a cinematic jigsaw puzzle that demands more than the usual levels of concentration. It repays patience in handsome ways: the rewards rest primarily on the oddness that hovers teasingly over every frame of the film in terms of both style and substance.


In a conscious design, the film draws our attention to the wide eyes and expressive faces of Mrinmayee Godbole, Saurabh Saraswat, Vinay Sharma, Isha Keskar and Geetika Tyagi in scene after scene. The actors respond to the challenge with skill and gusto.
CRD
is a classy, satisfying, magnificently inventive package. It heralds the birth of a filmmaker who clearly has the makings of a path-breaker, if he already isn't one.