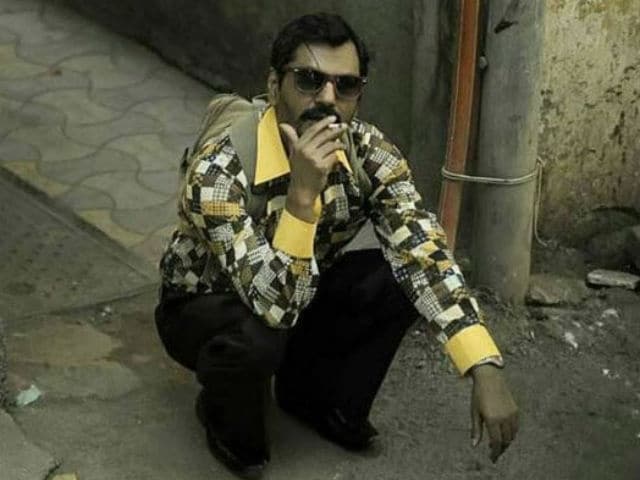 Highlights
Raman Raghav 2.0 premiered in Cannes on Monday
The film stars Nawazuddin Siddiqui and Vicky Kaushal in pivotal roles
It is inspired by a mid-1960s Bombay serial killer
Cannes:
Raman Raghav 2.0
, a signature neo-noir thriller directed and co-written by Anurag Kashyap, has confirmed yet again that the filmmaker can do no wrong in Cannes.
His third entry in five years in Directors' Fortnight, a prestigious parallel section, has garnered positive reviews from the leading Hollywood trade papers that publish special daily editions during the Cannes Film Festival Festival.
Raman Raghav 2.0
had its premiere in Cannes on Monday, with the director and five members of the film's cast in attendance. On the stage with Kashyap at the two screenings were Nawazuddin Siddiqui, Vicky Kaushal, Amruta Subhash, Shobhita Dhulipala (a 2013 Miss India contestant and debutant actress) and Anuschka Sawhney.
Raman Raghav 2.0
, slated for domestic release in June, is an unrelentingly dark film with a provocative underpinning that erases in unsettling ways the line between an unstoppable law-breaker and a uniformed protector of public order.
Although it is inspired by a mid-1960s Bombay serial killer who murdered 41 people because he heard God's voice exhorting him to do so, the film spells out at the very outset that "it is NOT his story."
The film narrates a contemporary tale about a deranged man who goes on a murderous rampage against carefully picked targets while a cocaine-addled, sleep-deprived, womanizing police officer, played by Vicky Kaushal, keeps straying into morally dodgy terrain until it becomes well-nigh impossible to distinguish him from the man he is deployed to nab and bring to justice.
Narrated in eight separate chapters, each of which explores one aspect of the twisted tale, the violence in the two-hour film occurs mostly off-screen but is chilling in its impact nonetheless. Nawazuddin Siddiqui, in the guise of the demented murder who wields his weapon of choice - an automobile jack - merely on a whim, packs a killer pinch.
While not all the characters in the film, especially the three women who are caught in the dangerous game unleashed by the hunter and the hunted - the two roles obviously keep shifting - are sufficiently developed, the film's exploration of good and evil as inseparable concepts has enough depth and stylistic flourish not to be weighed down by the cliches of the genre.
The film and its lead actor have earned high critical praise here.
Screen International
called Raman
Raghav 2.0
"a propulsive and bloodthirsty thriller with a brash use of music and a jangling, adrenalised energy which rarely flags."
"It should connect with a young Indian audience, both domestically and within the wider diaspora, looking for a hip, confrontational alternative to mainstream Hindi cinema," the
Screen International
review said.
The Hollywood Reporter
singled out Nawazuddin for his stellar performance. "The story could have turned into one huge cliché, and there are genre elements that are numbingly familiar, was it not for the exceptionally scary performance of Nawazuddin Siddiqui in the role of the villainous, demented serial killer..."
The review added: "Anthony Hopkins' Hannibal need not move over, but he would certainly enjoy the nuanced performance of this rising Indian actor, who has demonstrated his extraordinary range in roles stretching from a humble office clerk in The Lunchbox to a porn-meister in Miss Lovely, as well as multiple gangster stints for Kashyap and others."
Anurag Kashyap had
Gangs of Wasseypur
Part 1 & 2 in Directors' Fortnight in 2012. His
Ugly
played in the same section in 2013.
Nawazuddin, on his part, is a serial Cannes red carpet walker. In the last five years, starting with Ashim Ahluwalia's Miss Lovely in Un certain regard in 2012, he has seen five other films being premiered on the Croisette -
Gangs of Wasseypur
,
Monsoon Shootout
,
Bombay Talkies
and
The Lunchbox
and
Raman Raghav 2.0
. A hard act to follow!