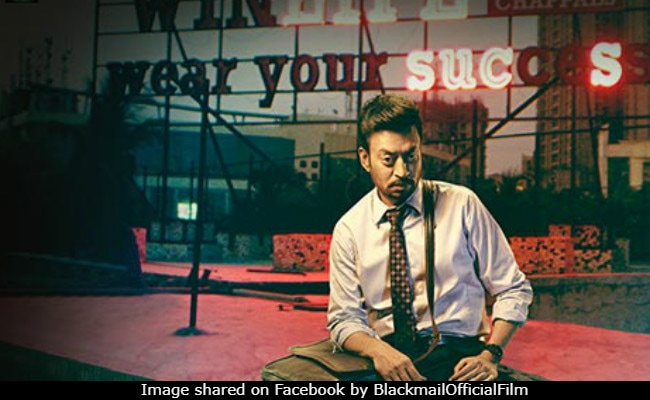 Cast: Irrfan Khan, Kirti Kulhari, Arunoday Singh

Director: Abhinay Deo

Rating: 1.5 star (out of 5)

The first warnings the audience gets about Abhinay Deo's Blackmail is a disclaimer before the movie starts, informing us that "plastic dummy fish were used in the gun shot." Intriguingly worded as that statement is, it fails to tell us that these dummy fish were evidently meant also to be the film's audience. This is a hard film for anyone who has ever watched a film before to enjoy, though I shall stick my neck out and wager that plastic dummy fish may even be mildly amused by this film.


The rest of us can only long for a gun shot. To begin with, Blackmail doesn't look like an actual movie. The cinematography is sloppy, the lighting poor, the colours miserable. The overall tackiness is so pronounced that it appears intentional, as if the filmmakers were trying to show us life through the miserable protagonist's bleary eyes, but things stay shoddy even when he isn't on screen. In fact, they get worse, for the dead-end hero is Irrfan Khan, incapable of giving a bad performance. When he isn't around, merely the dummy fish remain.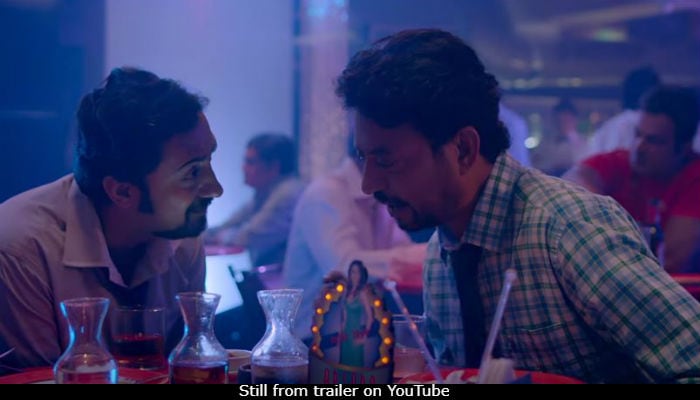 Somewhere, as a one-line idea, the plot has promise. A toilet-paper sales executive lives a dispirited life and, one evening, finds his wife in bed with another man. He doesn't know what to do, being a non-violent person, and decides impulsively to blackmail the other man. This opens a can of worms with all characters climbing aboard the blackmail bandwagon, a set-up that should lead to unpredictable twists. It's good material for a dark comedy, but it requires finesse, pace, or, at the very least, compelling style. Blackmail forsakes all these, and instead gives us Arunoday Singh with a dagger up his bottom.


Khan breathes life into the cuckold hero, giving him the flailing run of a man who doesn't know how to run, and making his voyeuristic habits appear real, even affectionate - though Deo, who once directed the uproarious
Delhi Belly
, tries ill-advisedly to shock us with some absurd scenes involving Khan as a pathological masturbator, groan-worthy scenes that don't push the envelope as much as they make it grubby. Half the film involves Khan wishfully imagine killing other characters - a what-if device the film leans on exasperatingly often - a justifiable feeling given the tediousness of the script and the characters.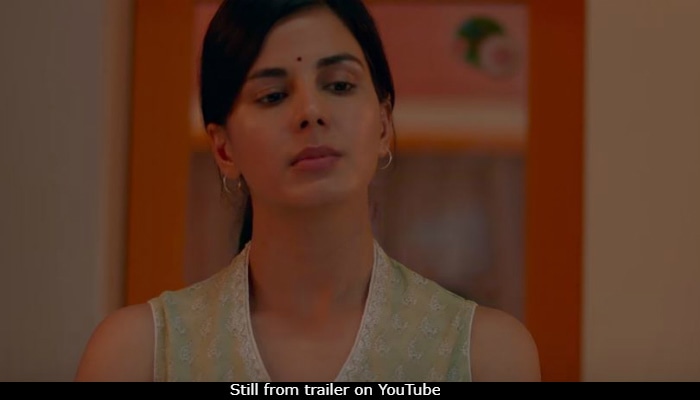 Making sense is too much to ask for. All that a film with an intricate plot has to do is add up. Blackmail - which starts off with a laundry list of the hero's various cash needs, and features a cut-rate Fight Club shot where various household belongings have price tags on them - forgets its own math soon. Suddenly everyone is blackmailing everyone else and this is happening far too smoothly, with some blackmailers possessing zero evidence and yet getting paid off while policemen who unearth evidence conveniently walk away telling the culprits they'll be back to arrest them later.

There are a few promising characters, like a private detective played by the ever-amusing Gajraj Rao, or a dominating drunk played by Divya Dutta, but these actors are scuppered by those around them. The rest are unbearable. Omi Vaidya shows up wanting to sell three-ply toilet paper using "Russian blondes." Arunoday Singh initially appears well cast as a galoot, and cluelessness is a good colour for him, but the film asks too much of him. The biggest disappointment is Pradhuman Singh, who played a memorable Osama clone in the hilarious Tere Bin Laden. Here he plays an obnoxious friend to the hero, the kind who is up to speed on which Bhabhi is the Whatsapp flavour of the week, a guy who says the word "Bhaisaab" as if it were a paragraph in itself. It's a scenestealing part, but the performance - like this film - is both flat and forced.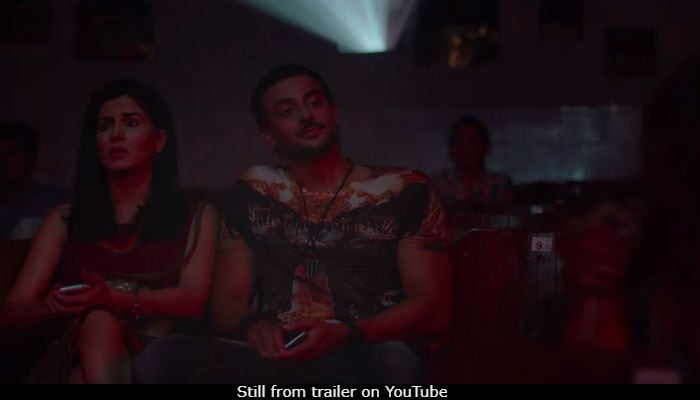 Blackmail is a film so insipid I missed the Vishesh Films logo, for those guys would have had proper B-movie fun with something this meaty and convoluted. Emraan Hashmi would make such a meal of that best friend part. Also, the resultant Pritam/Arijit soundtrack would have been a damned sight better than the repetitive raps in this film, songs with rhymes Baba Sehgal would have rejected for their laziness.


Blackmail is a good crime for comedy. There is a victimless feel to it, because the crime has a sense of righteous comeuppance, since the person being blackmailed does, on some level, have it coming. That doesn't mean it's harmless, though. In bad movies about victimless crimes, the victims are the ones watching.