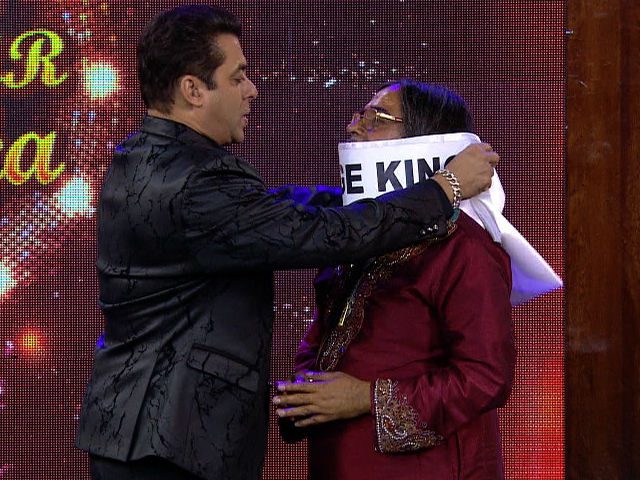 Highlights
Swami Om was kicked out of the show by Bigg Boss
Swami Om claims he slapped Salman Khan
Swami Om is notorious for his derogatory and misogynistic remarks
New Delhi:
Swami Om, the
last evicted contestant from Bigg Boss 10
, has made some pretty outrageous claims about the show's host Salman Khan. At a press conference on Tuesday, the self-styled godman told media persons that he slapped Salman Khan after the
Dabangg
star allegedly threw a cigarette butt in his face. Swami Om said that Salman called him to the smoking room (here there were no cameras) and that the actor was drunk. He told IANS: "He was heavily drunk. He told me, 'I have a bigger
sena
than your Hindu Mahasabha.' I asked, 'How?' He said that Hafiz Saeed, Dawood Ibrahim, Masood Azhar and Abu Salem are all his friends and 'I (Salman) am an ISI agent. I work for them'." Swami Om, who belongs to a Hindu Mahasabha sect, has made several unverified claims during the course of the show.
"After that, he even threw a cigarette puff on my face, after which I lost my control and slapped him. I am totally against this traitor," Swami Om told reporters. He said the incident took place when Salman Khan entered the Bigg Boss house on December 30, 2016 to shoot for the New Year's special episode.
Swami Om was
kicked out of the show
after he peed on two contestants - Bani J and Rohan Mehra - during a task for captaincy. Before this, Swami Om had received several warnings from Bigg Boss and Salman Khan about his behaviour. During his stay in the Bigg Boss house, Swami Om became notorious for his derogatory remarks about contestants' family members and misogynistic views.
After being ousted from the show, Swami Om threatened that he would not let the makers shoot the finale episode if he was not called back. "I will break the
Bigg Boss
house and set it on fire," he said during the press conference, reports IANS. In the show's format, all the evicted contestants return during the finale episode. However this year, Swami Om and Priyanka Jagga will be exceptions. Priyanka Jagga was also thrown out of the house (by Salman Khan) for bad attitude.
As of now, Bigg Boss is hosting Bani J, Rohan Mehra, Manu Sharma, Manveer Gurjar, Monalisam Lopamudra Raut and Nitibha Kaul in the show. The finale episode will air on TV later this month.