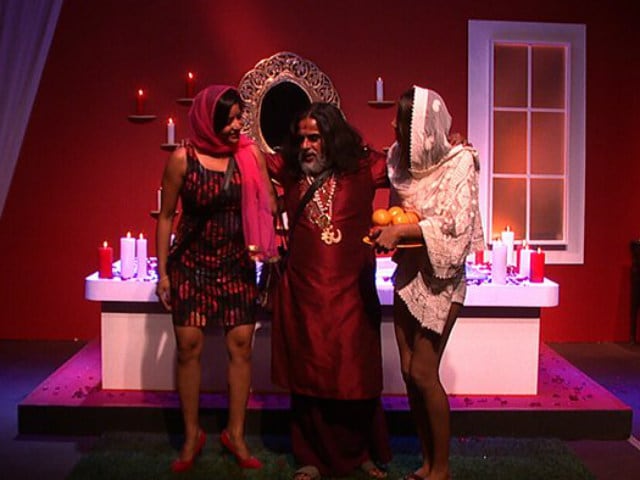 Highlights
Team Lopamudra emerged as the winner of the Viral Video Task
Sunny Leone enacted a scene from Sholay along with the housemates
Rahul Dev also impersonated Swami Om as part of the immunity task
New Delhi:
The Viral Video Task finally came to an end on
Bigg Boss 10
with the episode that aired on November 22. Actress Sunny Leone, who made a
bigg
comeback on the controversial reality show after five years, moderated and judged the performance of the contestants in the immunity task for the current week. The contestants were playing in two teams headed by VJ Bani and Lopamudra Raut with the latter's team winning the task. Which means, Team Lopa, consisting of Swami Om, Manu Punjabi, Monalisa and Rohan Mehra, are safe from this week's elimination. However, the episode took an interesting turn when Lopamudra, upset with Swami Om, refused to have him as part of her team. Read on to know why.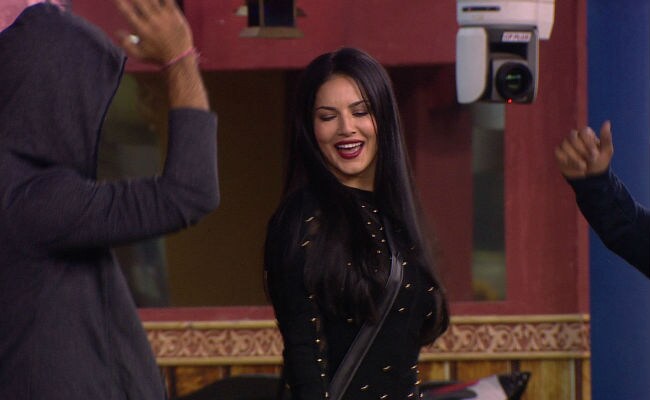 Sunny presented the winning team with a perfume. The
Bigg Boss
contestants are grouped into two teams - Indiawale and Team Celebs. Indiawale includes non-celebrities like Manu Punjabi, Swami Om, Nitibha Kaul and Manveer Gurjar. Team Celebs is made up of Rohan Mehra, Rahul Dev, Lopamudra Raut, VJ Bani, Monalisa (real name Antara Biswas) and Gaurav Chopra. Currently the
Bigg Boss
house has 10 contestants.
Earlier on Monday, the two contesting teams made three videos each which were regarded as unsuitable for viewership and discarded by Bigg Boss. However, Bani's team won the second round and Lopamudra's team made up for it in the next. In the episode aired on November 22, Bigg Boss provided the setting of a kitchen for the task. Bani's team got creative with
Rahul impersonating Swami Om
, who is 'always hungry.' They even made fun of Swami Om's staged exit from the show and desire to return to the house. Meanwhile,
Lopamudra was left
upset with Swami Om for letting Bani and team borrow his clothes for their act. Lopa, as the leader of her team, expelled Swami Ji from her team. Later in the show, Swami Ji was found narrating his predicament to Rahul and Gaurav.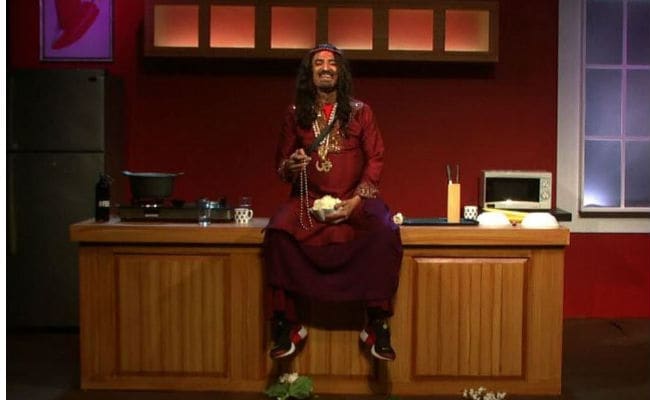 Meanwhile, Team Lopamudra staged a short sequence with the concept of '
gharwali
' and '
kaamwali
' fighting over the man of the house, played by Manu. But that was not it. Bigg Boss also offered a bathtub as part of the next set-up - which was incorporated sportingly by Monalisa, Lopamudra and Swami Om.
Team @lopa9999 decide to go with their 'Sadhu and Haseena' theme! #BB10pic.twitter.com/KztQNLc28r

— Bigg Boss (@BiggBoss) November 22, 2016
VJ Bani and Gaurav's bathtub sequence was also worthy of stiff competition:
#BB10 gets spicier as @gauravchopraa and @bani_j get cosy in a bath-tub! Tune-in now if you haven't! pic.twitter.com/Cdzp8FAaI5

— Bigg Boss (@BiggBoss) November 22, 2016
But a winner is a winner. Congrats Lopamudra and team!
However, Sunny, who began her career on Indian TV with the reality show in 2011, could not keep her hands off the task for long and chose to play
an iconic scene right out of Sholay
. They enacted the scene where Veeru (Dharmendra in the film) is captured by Gabbar (played by Amjad Khan) up till the point where Basanti (Hema Malini) danced to save Veeru. Sunny danced to Hema Malini's hit song
Mai Naachungi
much to everyone's delight.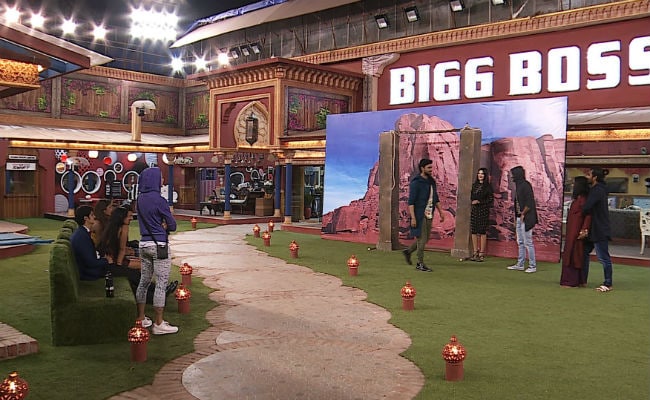 Lokesh Kumari Sharma and Karan Mehra were evicted last Sunday in a surprise double eviction. Karan became the first celebrity member from the house to be evicted.