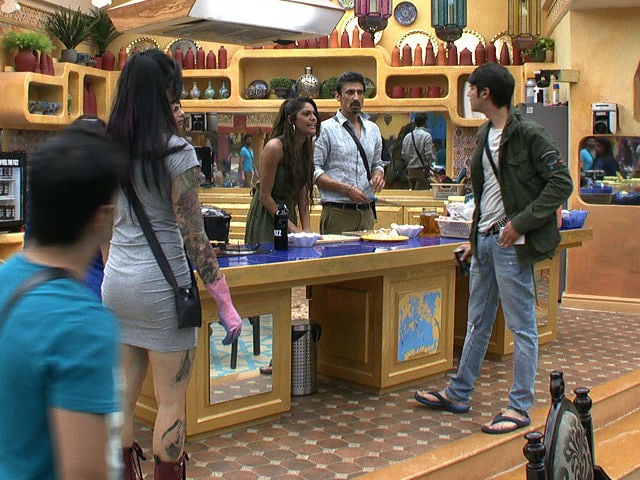 Highlights
Rohan arbitrarily sent Manu and Manveer to jail
Lopamudra opposed his decision and said he's a dictator
Rohan and Rahul also had a feud with Lokesh Kumari
New Delhi:
There was more drama in the
Bigg Boss 10
house after VJ Bani handed over her captaincy to Rohan Mehra. Bani was accused of favouritism, Rohan is being dictatorial. In the
Bigg Boss
episode aired on Friday, November 18, Rohan quickly made himself unpopular by arbitrarily picking Manu Punjabi and Manveer Gurjar to be sent to 'jail.' A confrontation with Lokesh Kumari and a semi spat with Lopamudra Raut ensured that Rohan's first day as captain of the house
was anything but placid
. Rohan Mehra was named captain on the previous episode after winning tasks set by Bigg Boss and then with the common consent of his housemates.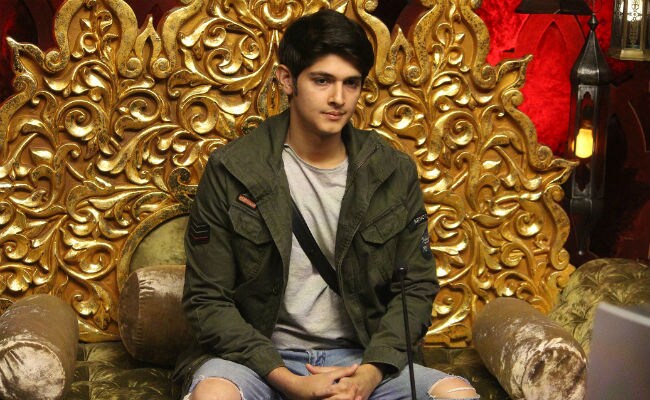 The day began with housemates waking up to the tune of "
Ek ho gaye hum aur tum
" from the film
Bombay
. Almost instantly there was friction, with Lokesh arguing with Rohan after being told to help out with breakfast. Things only got worse. Pretty soon, Bigg Boss asked Rohan to pick two contestants to be sent to 'jail' as punishment for breaking rules. Rohan picked Manu and Manveer - neither of whom he gets along with - with no reason given. This outraged several others.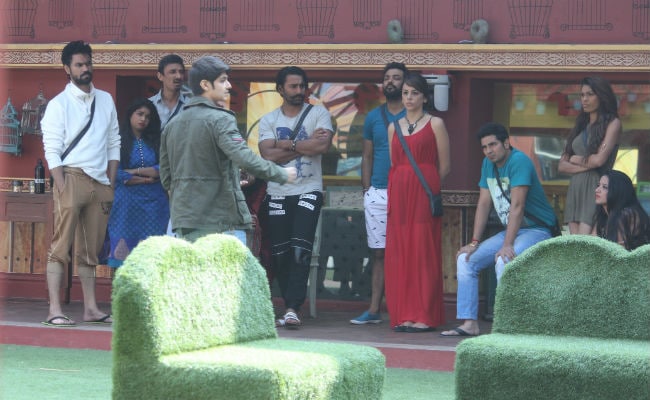 Lopamudra Raut, Rohan's teammate, tried reasoning with him, more out of concern for his rep than for the hapless Manu and Manveer. Asked to reconsider his decision, Rohan refused and was branded a 'dictator' by Lopamudra. With everyone on their side, Manu and Manveer refused to either head to 'jail' or participate in household chores, with Manveer saying: "
Mera mann nahin hai
."
This was the moment Bigg Boss intervened, instructing Rohan to play fair and everyone else to follow rules, following the captain's orders being one of them. A contrite Manu and Manveer accept the punishment for their unspecified misdemeanours and go to 'jail' with Gaurav Chopra standing guard.
Tempers flared again when Lokesh Kumari refused to do her chores and getting into a fight with Rohan and Rahul Dev, almost hitting them with her weapon of choice - a tissue box.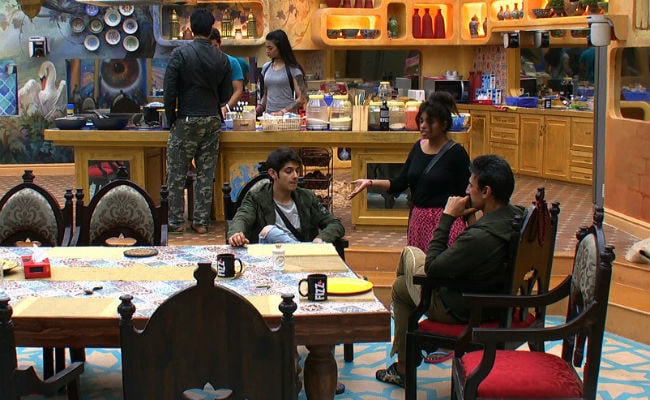 In a test of strength announced by Bigg Boss, the women contestants rank the men and the top two - Gaurav and Rohan - fight for a prize hamper. Rohan wins, but his victory was challenged by VJ Bani on the grounds that mediator Lopamudra wasn't being fair.
The contestants currently occupying the Bigg Boss house are 12 in number, divided into two teams. Team Celebs is made up of Rohan Mehra, Rahul Dev, Lopamudra Raut, VJ Bani, Karan Mehra, Monalisa (real name Antara Biswas) and Gaurav Chopra.
Team Indiawale are Swami Om
, Nitibha Kaul, Lokesh Kumari Sharma, Manu Punjabi and Manveer Gurjar.