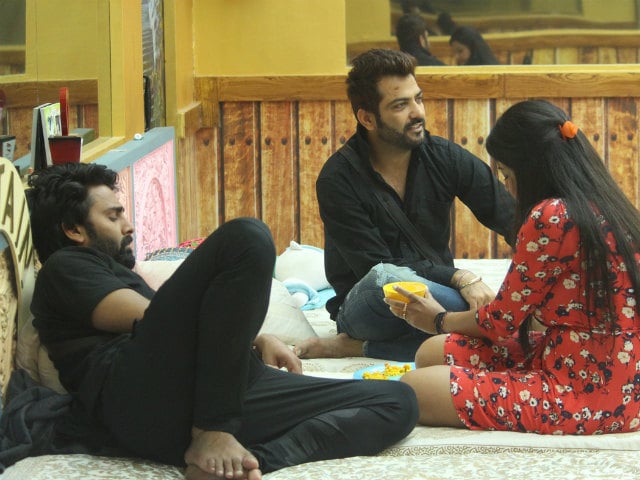 Highlights
Manu and Manveer are the winners of the task for Ticket to Finale
Monalisa was the first contestant to leave the game
Nitabha Kaul and Manu Punjabi have an ugly fight during the task
New Delhi:
The 86th day of
Bigg Boss 10
started off on a very heated note. Nitibha Kaul and Lopamudra quarrelled with each other over kitchen duties. Lopamudra also highlighted that Nitibha does not clean the utensils she uses and breaks rules by continuing to speak English. Manveer Gurjar, who is the new captain of the house, attempted to keep the kitchen clean and started taking out kitchen ware from the kitchen cupboards. When asked, Manveer said that he decided to place the extra kitchenware in the storeroom. This irked Nitibha, who placed them back in the kitchen and said Manveer should consult the housemates before taking a decision on their behalf.
Meanwhile, Bigg Boss announced the task which will give the contestants an opportunity to get a
direct ticket to the finale week
. The contestants were informed the garden area has been transformed into the setting of a galaxy and a circular structure with steps has been placed in the middle of the garden. The contestants are supposed navigate along each circular step at each level of the task, carrying a bowl of purple-coloured water in their hands. Whoever spills the most from the bowl or stops walking, gets disqualified. Bigg Boss declared Rohan Mehra as the facilitator of the task and Lopamudra was asked to join in the second round as
she was the winner of the Ranking Task
.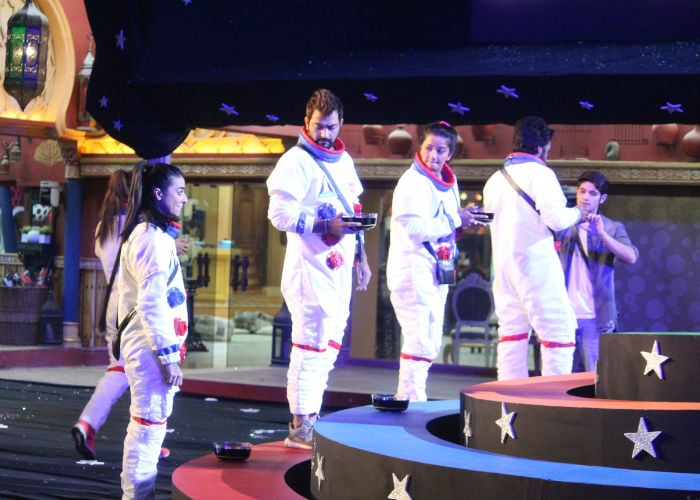 The task began and soon enough it was time for a war of words between Nitibha Kaul and Manu Punjabi. Nitibha, who lead the squad of celebs in the first round, took small steps which offended Manu. Manu and Nitibha abused each other when Manu also instructed Manveer to push her off the pad. Meanwhile, Monalisa became the first person to leave the orbit and it was time for a break.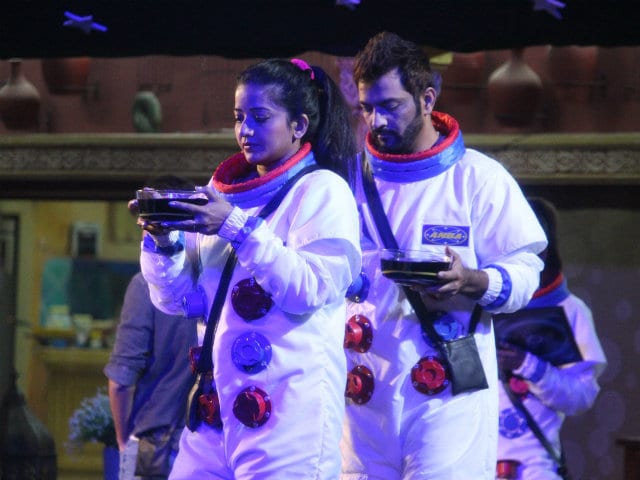 Mid-way through the second round, the contestants started pushing each other. Nitibha warned Manveer while Nitibha and Manu passed oblique remarks at each other. Lopamudra slipped on her show-lace and was soon out of the game.
.@lopa9999 gets angry after #ManveerGurjar gives her a slight push in an attempt to overtake her! #BB10TicketToFinaleWeekpic.twitter.com/xqNDuOcyYr

— Bigg Boss (@BiggBoss) January 10, 2017
After the third round, Manu and Manveer planned to eliminate Bani of the game.
Their strategy was to make Bani trip or spill from her bowl
. Meanwhile, Nitibha Kaul slipped and hurt herself, and she broke down in tears. During the third break, Lopamudra assured Rohan that Bani is sure to make someone fall off the steps. The game reached its final leg when Manveer, Manu and Bani are expected to compete with each other in the next round.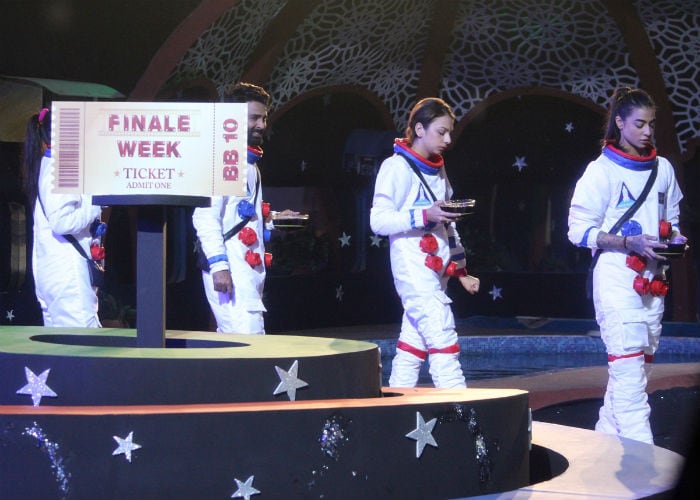 The sneak peek of the next episode reveals that Bani gets eliminated from the game and screams at Manu and Manveer. She tells them that she was simply trying to perform at the task and storms off crying.