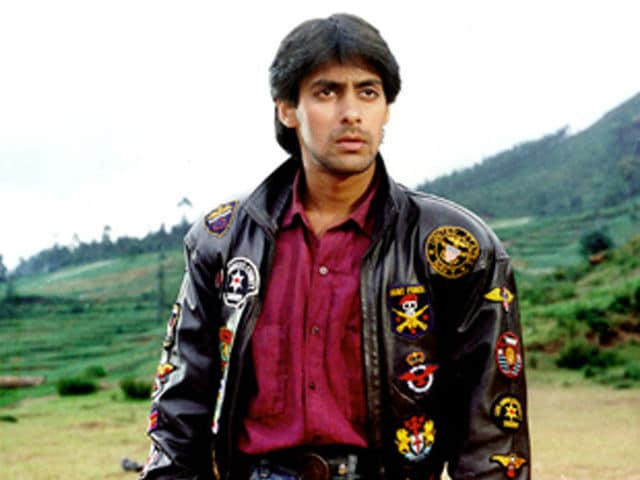 New Delhi:
Salman Khan is to Prem what Shah Rukh is to Rahul.
16 years after
Hum Saath Saath Hain
, Salman reunites with director Sooraj Barjatya and returns as romantic hero Prem. While doing press for
Prem Ratan Dhan Payo
, Salman told news agency PTI that he had one fear before signing the film - the possibility of a grouchy old Prem. "I was hoping Sooraj does not make Prem into an aging, serious, grumpy man and when I heard the story, I was happy as I felt it was the right note to catch," he said.
That is not to be, Salman was quick to confirm - Prem returns "naughtier than ever."
In the 16 years that have lapsed, the Barjatyas have granted three other actors access to the name 'Prem.' As Salman, 49, reclaims the moniker that made him famous, we take a look at Sooraj Barjatya's Prem from 1989 to 2015:
Maine Pyar Kiya, 1989Actor:
Salman Khan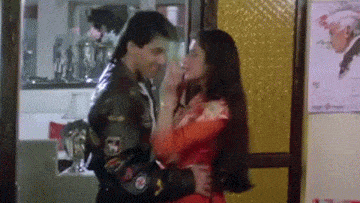 Prem and the Young Romantic
: Then one-film-old, Salman Khan made a name for himself - quite literally - as the young and naive Prem, who is head over heels in love with Suman (Bhagyashree). Before Raj and Simran of
Dilwale Dulhania Le Jayenge
, young love was defined by Prem and Suman. Together, they fought off disapproving fathers and scheming rivals with a little help from a white winged friend.
Friendship mein no sorry, no thank you
- as the gallant, fun-loving Prem of
Maine Pyar Kiya
, Salman had female fans swooning and supplied young Romeos of the time with dialoguebaazi with which to impress the objects of their own Sumans.
Hum Aapke Hain Koun..!, 1994Actor:
Salman Khan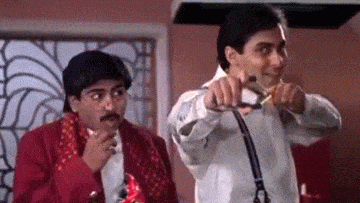 Prem Makes the Supreme Sacrifice for Family
: Barjatya films are famous for their focus on family values and
Hum Aapke Hain Koun..!
was no different. Once again, Prem was introduced as the carefree lover in this film, whose romance with Nisha (Madhuri Dixit) was infused with a large dose of humour.
With this dialogue, Prem won Nisha over: "
Nishaji, agar shaadi mein, hasi mazaak mein, humse koi bhool hui ho, to mujhe maaf kar dijiyega
."
Here's how this Prem is slightly different from the Prem of 1989 - if
Maine Pyar Kiya
was the coming of age of young love,
HAHK
features a Prem already grown up and sensitive to responsibility, putting family ahead of himself and willing to sacrifice his own passion so that equilibrium can be maintained.
But all's well that ends well. Prem marries Nisha, thank you Tuffy.
Hum Saath Saath Hain, 1999Actor:
Salman Khan
Prem the Righteous
: In this
sanskaar
-packed film, Prem is a much loved and loving son and brother but has absolutely no trouble making a choice between the two roles. Despite his mother's attempts to placate him, Prem places himself resolutely on the side of his elder brother who has been wrongfully dispossessed and disinherited by said mother. And he does it without the
dialogubaazi
of the previous films.
In
Hum Saath Saath Hai
, Prem has also changed as a lover, from flamboyant to so shy that he and Preeti (Sonali Bendre) can barely bring themselves to exchange a full sentence, leave alone conduct a conversation.
But like Shah Rukh Khan said in
Om Shanti Om
, "Picture abhi baki hai mere dost."
The movie ends with three happily married couples, Prem and Preeti one of them.
Main Prem Ki Diwani Hoon, 2003Actors:
Hrithik Roshan and Abhishek Bachchan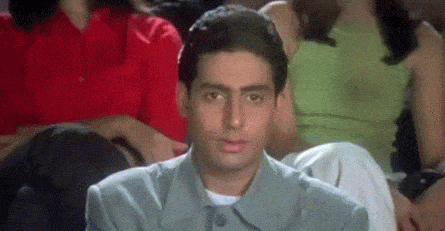 Prem vs Prem
: As Salman took a break from 'Being Prem' and switched to Being Human, he was replaced by two actors - Hrithik Roshan and Abhishek Bachchan - each playing the separate personalities Mr Barjatya had developed in his Prems.
Hrithik was the flamboyant Prem while Abhishek was the introvert Prem in this remake of an older Barjatya hit,
Chitchor
. They both fall for Sanjana (Kareena Kapoor) who declares to everyone, "
Main Prem Ki Diwani Hoon
," only she doesn't clarify which Prem.
This confusion forms the film's plot and what Mr Barjatya explores here is the strength of Prem and Prem's friendship. Prem (Hrithik) is willing to let Sanjana go to his friend and boss, Prem (Abhishek), but finally, it is the latter who makes the sacrifice for his friend.
Q: Who wins in the end?
A: Sanjana. She gets Prem the husband (Hrithik) and Prem the friend (Abhishek), both.
Vivah, 2006Actor:
Shahid Kapoor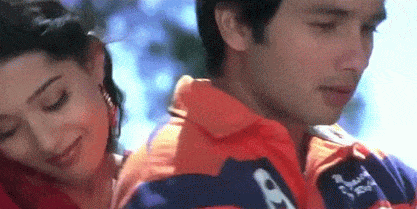 Prem and the Courtship Period
: The character of Prem sketched by Mr Barjatya showed his journey from romance to
shaadi
. This time it was the other way round.
In
Vivah
, Prem doesn't get to choose who to fall in love with - the choice is made for him. He meets Poonam (Amrita Rao) in the traditional manner, via an arranged meeting which their families hope will lead to a wedding. But that doesn't mean that this Prem is not romantic - that arranged marriages can also find love and romance is exactly the Barjatya message this film delivers.
Prem and Poonam's journey from engagement to marriage had all the elements from 'Prem's Guide to Romance'. There was the reluctance of
Hum Saath Saath Hai
's Prem, the directness of
Maine Pyar Kiya
's Prem and the responsibility of
Hum Aapke Hai koun
's Prem.
Prem Ratan Dhan Payo, 2015Actor:
Salman Khan
Return of the Native
: Aaaaand.... Salman is back as Prem!
Also, Prem is back twice as Salman will be seen in a double role in the film, although his other screen name is Vijay. Apart from the two different looking Prems, the film's trailer promises two very different personalities of Prem.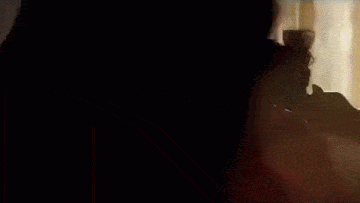 One who is head over heels in love with Maithili (Sonam Kapoor):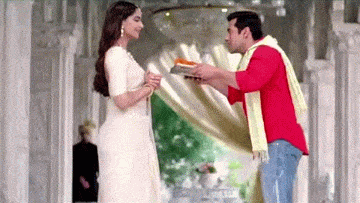 And this one is slightly reserved, almost on the verge of being rude: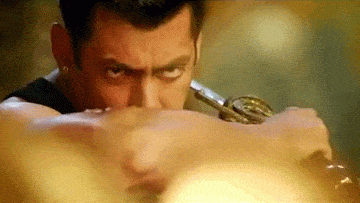 Maithili says it in the song
Jab Tum Chaho
:
Set against a royal backdrop,
Prem Ratan Dhan Payo
is the story of Prem and Vijay, whose worlds and ideologies intersect. "Prem is a pious man from Ayodhya, who believes that every family has a problem, but those who have a family are lucky, while Vijay is a prince who says, '
agar isse family kehte hai to aadmi akele hi achcha
'," said Sooraj Barjatya while promoting the film recently.
Prem Ratan Dhan Payo
, which releases a day after Diwali on November 12, also stars Swara Bhaskar, Anupam Kher and Neil Nitin Mukesh.