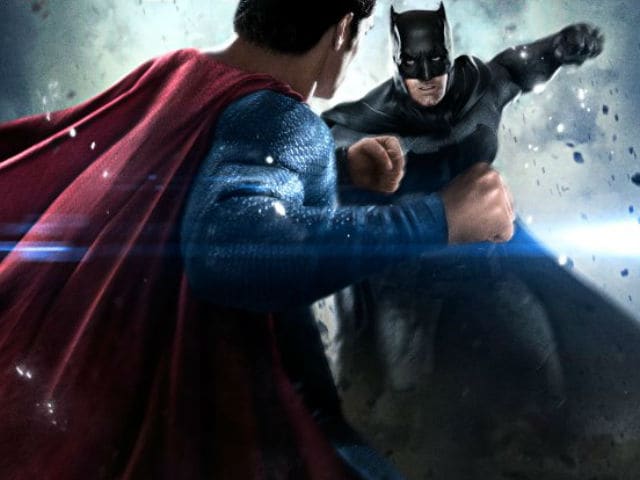 Highlights
Social media initially Ben Affleck as the new Batman
Petitions were signed to remove Ben Affleck as Batman
Now, they say Batffleck rocks
New Delhi:
Sometime in 2013, social media went into meltdown when actor Ben Affleck was cast as the new Batman in director Zack Snyder's sequel to
Man Of Steel
. 43-year-old Ben, whose previous superhero outing in the reviled
Daredevil
still rankled, was pronounced unfit for duty by angry fans. Petitions were signed to remove him as Gotham's caped crusader. Not Batffleck, pleased fans.
The film, titled
Batman v Superman: Dawn of Justice
, is now ready to release and the premiere of the film in USA have resulted in mini-reviews on Twitter. What do fans say now? (Also Read -
Batman v Superman: How Ben Affleck Revamped His Superhero Role
)
They say Batffleck rocks.
So Ben Affleck is my favorite Batman now.. #BVSPremiere

— Kendell B. (@kburton23) March 21, 2016
So does Israeli actress Gal Gadot as Wonder Woman.
.@GalGadot's entrance as Wonder Woman in #BatmanvsSuperman was hands down the best part of the movie. #bvspremiere#whoruntheworld

— Erin Elizabeth Mizer (@EEMizer) March 21, 2016
And a good time was generally had by all.
No movie this year will top Batman v Superman Dawn of Justice #BVSPremiere#AMAZED#WOW

— cory montelus (@cmontelus) March 21, 2016
The superhero grudge match, in which a greying Batman goes cape-to-cape with British star Henry Cavill's Superman, is unlikely to receive the same level of adulation from critics. Early reviews have dismissed it as 'dull.' (Also Read:
Batman v Superman Cancels London Red Carpet After Brussels Attacks
)
However, the important thing is that Ben Affleck's performance appears to have melted fan resistance - just as those of Michael Keaton and Heath Ledger did when their casting as Batman and The Joker respectively caused uproar.
A new Dark Knight rises. Is he the hero we deserve? All will be revealed on Friday.
Batman v Superman: Dawn of Justice
also stars Jesse Eisenberg as Lex Luthor, Jeremy Irons as Alfred Pennyworth, Amy Adams as Lois Lane, Laurence Fishburne as Perry White and Diane Lane as Martha Kent.