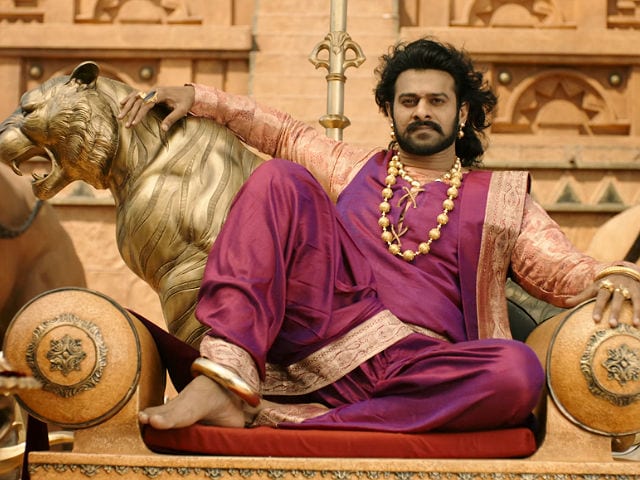 Highlights
S S Rajamouli's Baahubali: The Conclusion releases on April 28
It will reveal the secret of Katappa's betrayal - the cliffhanger
Prabhas plays Baahubali while Rana Daggubati stars as Bhallala Deva
New Delhi:
It's less than a week before the release of
Baahubali: The Conclusion
and nobody can keep calm. The countdown has begun. For fans of the series, who have been waiting for two years now to see if director S S Rajamouli delivers a
grand finale to an impressive start
, nothing can be more frustrating than leaked videos, plot summaries or, worse, the secret of Katappa's betrayal. If you are a die-hard fan of Rajamouli's film and want to see just how the director has planned to the big reveal of a secret the film's cast and crew have kept so well (why senapati Katappa killed Baahubali), how Mahendra Baahubali avenges his father's death or the fall of Bhallala Deva, here are a few ways to avoid spoilers.
#1 The easiest way to avoid the spoilers is to watch
Baahubali: The Conclusion
first day first show. If not FDFS, then at the earliest. The film releases this Friday, so try and grab your tickets as soon as possible and while you wait for your show here are other ways to avoid having your Baahubai experience ruined.
#2 We all have that one friend who manages to get the earliest show and spoils the fun for the others. STAY. AWAY. FROM. HIM/HER. Check with friends who will see the show before you and block those who you think may spoil the fun for you. Just block them anyway.
#3 Before the release of the film you will come across articles with headlines like 'Here's Why Katappa Killed Baahubali' or 'Here's What Happened In The Last 10 Minutes Of The Film.' DO NOT CLICK ON THESE ARTICLES. The film's cast and crew guarded the secret for five years and they are definitely not going to reveal it just days before the film's release.
#4 On the day of the film's release comes the biggest challenge - reviews. Reviews may not give away the ending but often reveal crucial scenes or plot points which should be best left to be discovered on the big screen. So, here's the way to deal with it - get a friend, who isn't as big a fan, to read the review and confirm if its spoiler-free. Also, stay away from Twitter and live-tweeted viewings of the film.
#5 If you want to avoid spoilers at any cost, then you could try the distraction technique. So, when a person asks, 'Have you seen
Baahubali 2
yet?' change the topic and say, 'The weather is really hot these days,' or 'Forget about that, have you heard this story...' (be ready with a fascinating story which stays clear of Baahubali and makes for good conversation).
#6 If you think you cannot divert from conversation from the topic, then avoid it by pretending you don't care. So, when someone asks, 'Have you seen
Baahubali 2
yet?' reply by saying, 'Saw the first film, not really interested,' or 'Baahu- what?' or 'Not really into action films,' or 'Fantasy films are not my cup of tea."
We hope this helps you to avoid
Baahubali
spoilers. You're welcome.
Baahubali: The Conclusion
, second of Rajamouli's magnum opus series, will release on April 28 worldwide in Telugu, Tamil and Hindi. The film stars Prabhas, Rana Daggubati, Anushka Shetty, Tamannaah Bhatia, Sathyaraj and Ramya Krishnan.
The film's Hindi version will be distributed by Karan Johar's Dharma Productions, which has planned a grand premiere in Mumbai.