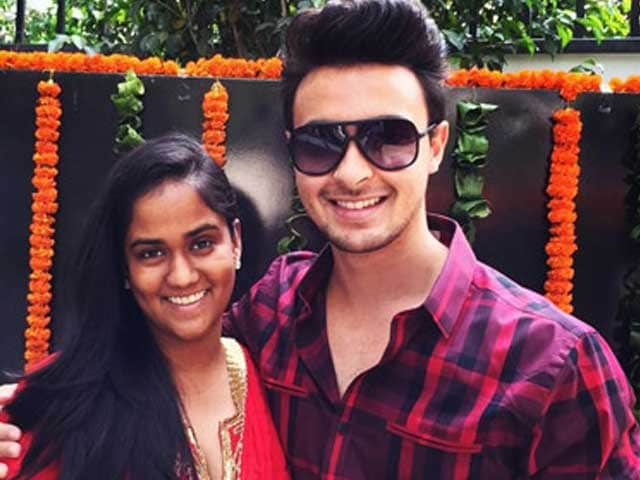 Bride-to-be Arpita Khan, youngest sister of superstar Salman, had a VVIP guest at her mehendi-sangeet ceremony yesterday. Shah Rukh Khan, Salman's frenemy and co-star of several films, showed up and this Karan Arjun moment happened, tweeted by Salman's brother-in-law Atul Agnihotri:

Bhai pic.twitter.com/ZJQvuIpOG8

— Atul Agnihotri (@atulreellife) November 16, 2014
Arpita's wedding is expected to be the scene of one of the most hotly anticipated filmy reunions. Salman and Shah Rukh have been at war since a very public falling out at actress Katrina Kaif's birthday party in 2008 and, despite being photographed exchanging hugs at politician Baba Siddique's iftaar party two years in a row, have not so far mended a once-warm friendship.

That may change now - indeed, it looks like it already has - after Salman personally visited SRK to invite him to Arpita's wedding celebrations. SRK, in turn, told the press that he didn't need an invite to attend the nuptials, having known Arpita from babyhood.

Salman and SRK - with Aamir - make up the trinity of Khans that have ruled the Bollywood box office for nearly three decades.


Arpita, who is marrying politician Anil Sharma's son Aayush in Hyderabad on November 18, was photographed surrounded by a bunch of friends and family - including elders sister Alvira Khan Agnihotri - at Sunday's celebrations that were held at the Khan family home in Mumbai, Galaxy Apartments.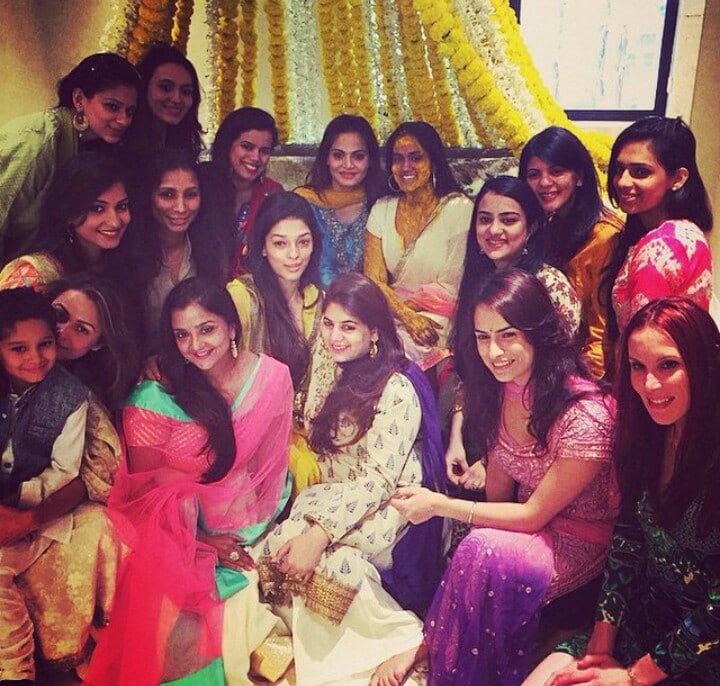 Various members of the family were spotted around the apartment building all day, including Arpita's brother Sohail and mother Salma Khan.

The who's who of Bollywood have been invited to the wedding in Hyderabad's Falaknuma Palace, as have Prime Minister Narendra Modi and President Pranab Mukherjee.