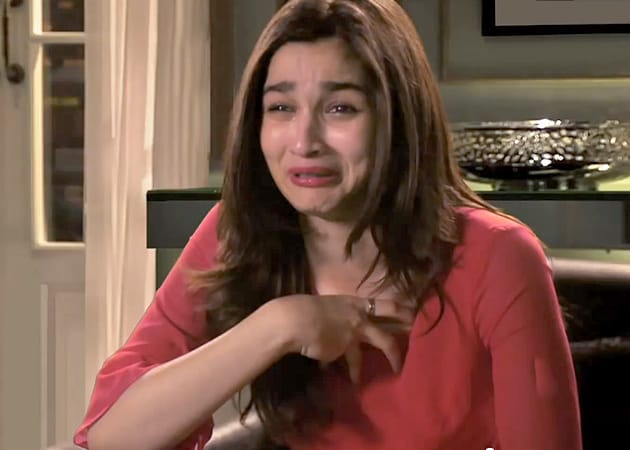 Mumbai:
Actress Alia Bhatt might know that John Logie Baird invented television and that Michael Faraday discovered electromagnetic induction, but she still isn't entirely sure who Prithviraj Chavan is.
We asked her to name the Chief Minister of Maharashtra, the state she is a resident of. "Prithiviraj Chauhan," she answered confidently and was horrified to learn that Mr Chavan (not Chauhan, Alia) resigned just days ago after the Nationalist Congress Party or NCP withdrew support to the Congress government in the state. "He resigned?" Alia squealed.
"Ask me about Narendra Modi," she implored, "I watched his speech at Madison Square. I know he spoke about sanitation. I watched his speech at Central Park also where he said 'Hugh Jackman live strong' or something like that."
Until the last season of
Koffee With Karan
, Alia was under the impression that Mr Chavan (or Chauhan, as she insists on calling him) was the President of India. She was corrected on the show by host Karan Johar and fellow guest Sidharth Malhotra, both equal parts shocked and entertained by Alia's giggling ignorance of basic general knowledge.
Social network humour instantly became Alia Bhatt-centric. The actress, however, had the last laugh with a cleverly crafted self-deprecating short film starring Alia as Alia. In the video, titled
Alia Bhatt: Genius of the Year
, the Highway star goes to a 'brain gym,' trains intensely and hilariously (Faraday! Baird! Lithium, Chlorine, Fluorine!) and finally flexes mental muscle on a fictional version of Koffee With Karan. (Also Read:
Alia Bhatt Takes on Haters in Hilarious Video. Ask Her Anything
)
While most folks applauded, some accused the
2 States
actress of having paid to have the film made - an accusation she denied to NDTV, speaking at the launch of her new collection of clothes for Jabong. "The AIB boys (the makers of the film) got really offended. It's stupid. You do something to have fun and people are saying that. One of them actually tweeted saying that; yes Alia did pay me a lot of money, just bought an island.' That's our answer. We did it for fun. I did their first video which was a spoof on
Ishqwala Love
, so I've always been up for making fun of myself," Alia said.
A diet of newspapers was what Alia was prescribed in the tongue-in-cheek film. Plainly, she hasn't been able to stick to it and now needs to cut down on the fashion magazine carbs again.
Watch: