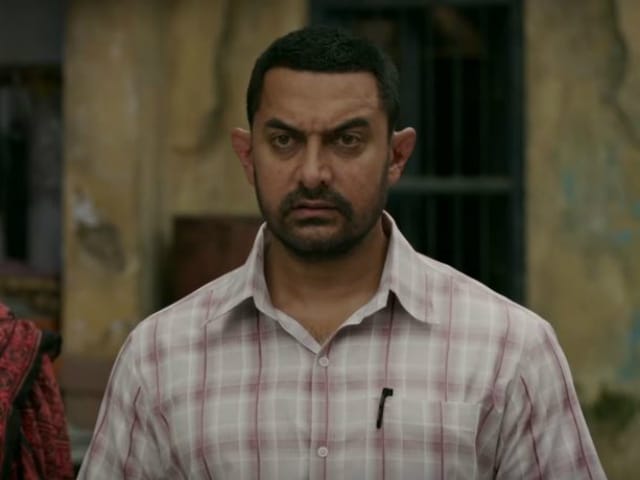 Highlights
Dangal, directed by Nitesh Tiwari, opens this Friday
Aamir transformed himself physically too look like a wrestler
He also trained intensively in the sport
New Delhi:
Aamir Khan, 51, has a movie out this week -
Dangal
will be his first release since he closed 2014 in spectacular fashion with
PK
. The titular
PK
, a displaced alien, couldn't be more different from the role Aamir plays in
Dangal
, that of real life Haryanvi wrestler Mahavir Singh Phogat who trained his daughters Geeta and Babita as wrestlers like him.
Dangal
is
less a biopic of Mr Phogat
and more a chronicle of how he defied convention and patriarchy in his village to empower his daughters.
Dangal
promises to be among
Aamir Khan's most impressive movies
yet, for the incredible weight gain and then loss the role required if for nothing else. The glimpses we've seen so far of
Dangal
is proof that Aamir commits to a role like few other actors in Bollywood do. While he wears his reputation for seeking perfection lightly, it is one that he has earned by sheer dint of meticulousness over 30 years. To celebrate
Dangal
, we've compiled a list of eight character-types Aamir Khan made his own over a career spanning almost three decades.
The sports hero:
Dangal
, in which Aamir plays a wrestler in his prime and then past it, is the latest in several sports films he's made. His natural athleticism has seen him play cricket in
Awwal Number
and
Lagaan
. In
Jo Jeeta Wohi Sikandar
, he wins a prestigious cycle race for his school. As the young Mahavir Phogat,
Aamir transformed himself physically
too look like a wrestler. He also trained intensively in the sport with co-stars Sanya Malhotra and Fatima Sana Shaikh, who play his daughters.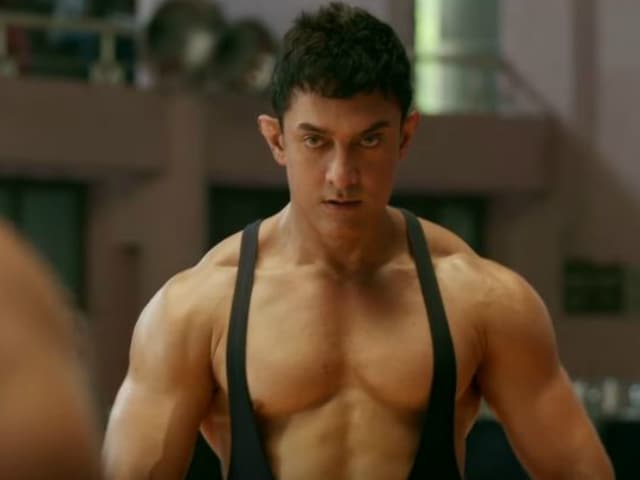 The lover who defies family opposition:
This is a role Aamir has played over and over again. In
Qayamat Se Qayamat Tak
, Aamir and Juhi Chawla battle the disapproval of their warring families - sadly, there is no happy ending in store. In
Afsana Pyar Ka
, Aamir and Neelam fight parental opposition. In
Dil
, Aamir and Madhuri Dixit are forbidden to see each other by their fathers. In
Daulat Ki Jung
, Aamir and Juhi escape their furious fathers and end up on a treasure hunt. In
Ishq
, Juhi's powerful father almost proves to be the undoing of Aamir. In
Raja Hindustani
, Karisma Kapoor's stepmother succeeds in creating a rift, temporarily, between the couple. In
Dil Chahta Hai
, he shows up to claim Preity Zinta on the eve of her wedding, from under the noses of her foster family who are marrying her off to their son.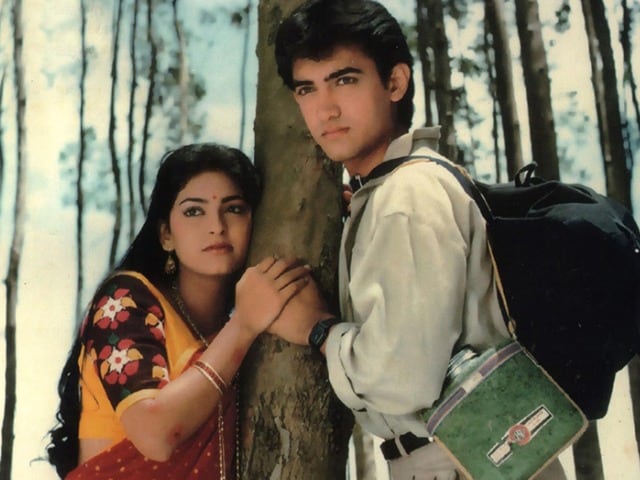 The slacker: Many years before Satyamev Jayate, Aamir much loved for playing no-good idlers - Jo Jeeta Wohi Sikandar's Sanjaylal Sharma, Andaz Apna Apna's hilarious Amar, Rang De Basanti's bike-riding DJ. Even in Ishq, his character Raja does very little other than goof around with his best friend.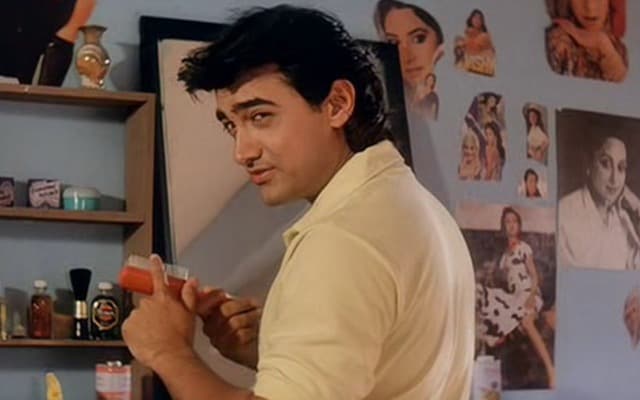 The revenge-seeker: In both Raakh and Ghajini, Aamir's character becomes a vigilante of sorts, exacting deadly justice to avenge the rape of one female friend and the murder of another. In Rang De Basanti, Aamir's group of friends take the law into their own hands with tragic consequences after the government blames the death of an Air Force officer friend on 'pilot error.' Revenge is also the motivating factor behind his crimes in Dhoom: 3.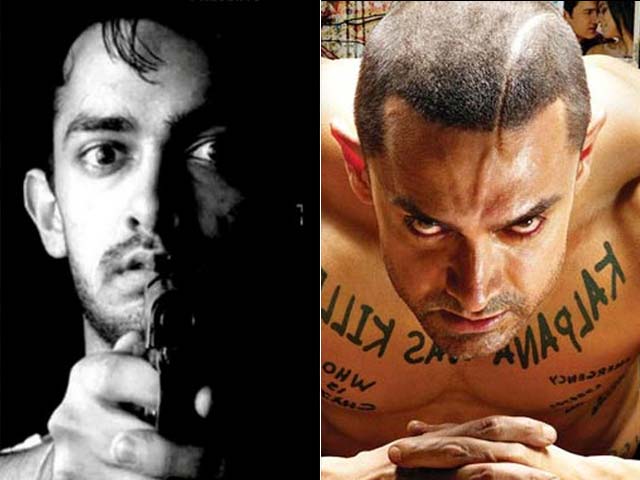 The tapori: One of Aamir's best-loved screen selves is Rangeela's Munna, with his technicolour clothes, his street-smart conversation and ready arsenal of hilarious one-liners. Ghulam's Siddhu is also a 'tapori,' albeit much less light-hearted than Munna.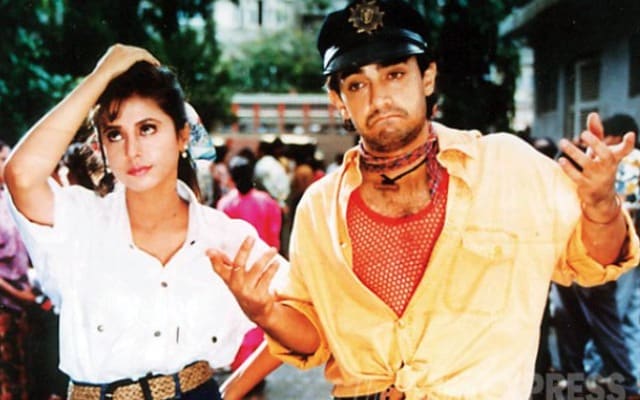 The student:
Aamir has been cast as a college or high-school student in several films -
QSQT, Dil, Jo Jeeta Wohi Sikandar, Parampara, Love Love Love, Daulat Ki Jung
. In
Rang De Basanti
he plays DJ, who repeatedly fails college. He was 44 when he played engineering student Rancho in
3 Idiots
.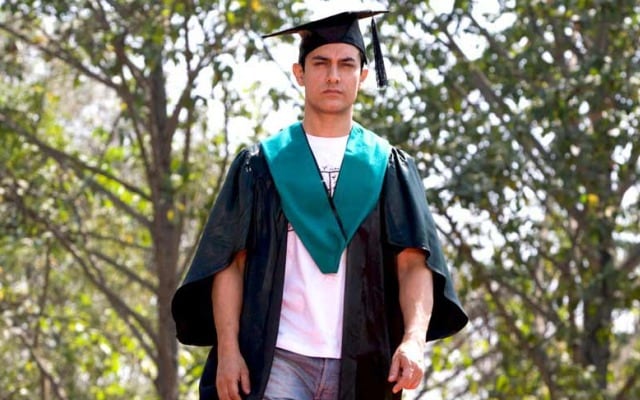 The knight in shining armour:
In time-honoured Bollywood fashion, Aamir has swooped in to rescue damsels in distress in
Dil Hain Ki Manta Nahin
(poor little rich girl Pooja Bhatt on the run from her father) and
Hum Hain Rahi Pyar Ke
(poor little rich girl Juhi Chawla on the run from her father). However, there is no gender discrimination in Aamir's heroics. In
Andaz Apna Apna
, he and cohort Salman Khan rescue - or attempt to - their prospective father-in-law from the clutches of his evil twin Teja. In
Ghulam
, he saves the leader of a motorcycle gang from certain death on a railway track.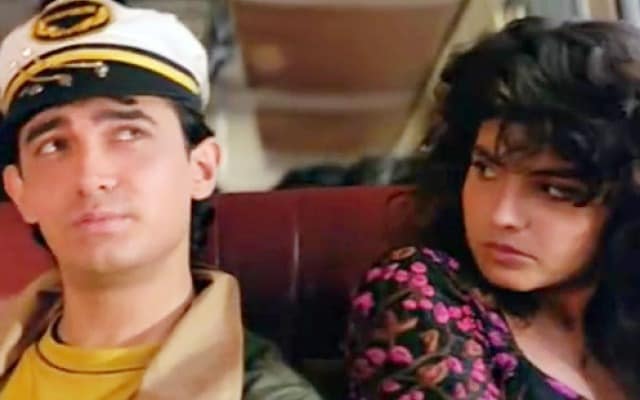 The righteous cop: Aamir has been in uniform more than once. In Baazi, he plays Inspector Amar Damjee pitted against the corrupt underling to the Chief Minister. In Sarfarosh, he plays ACP Ajay Rathod who uncovers cross-border terrorism while investigating illegal trafficking in weapons. In Talaash, he deals with the murder of a prostitute and subsequent blackmail.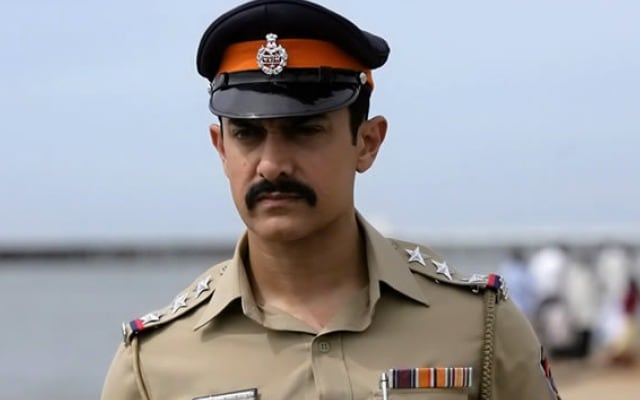 Dangal
, directed by Nitesh Tiwari, opens this Friday.