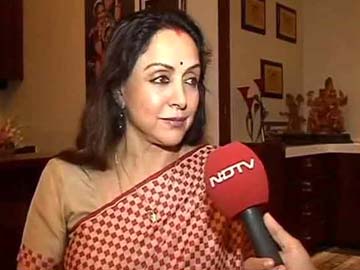 New Delhi:
The Congress on Tuesday urged the Election Commission to stop the telecast of a commercial advertisement featuring actress Hema Malini, the BJP candidate from Mathura, for a water company, saying it was a violation of the model code of conduct.
K.C Mittal, secretary of the Congress' legal and human rights department, wrote to the Chief Election Commissioner VS Sampath saying that the advertisement for a water filter company was being broadcast on various TV channels all over the country, including Uttar Pradesh.
"This is in violation of the model code of conduct and may kindly be stopped," Mr Mittal said in his complaint.
In another communication to the poll panel, Mr Mittal urged it to issue instructions to the chief electoral officer of Uttar Pradesh to provide adequate security to party candidate Nagma, who is contesting from Meerut.
"The crowd she is attracting requires special attention of the local administration," he said.