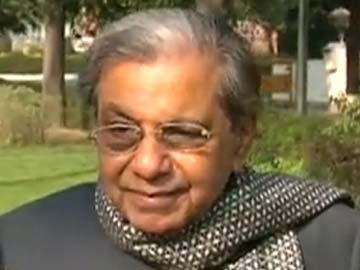 New Delhi:
The BJP is having a politically expedient Friday.
It confirmed this morning that it has acquired Satpal Maharaj, a powerful leader from Uttarakhand who spent more than 20 years with the Congress. Tomorrow, it is likely to formally welcome NK Singh, who has quit the Janata Dal (United) or JD(U) today.
Mr Singh, 73, told NDTV today that since JDU leader and Bihar Chief Minister Nitish Kumar ended his alliance with the BJP, last year the focus has shifted from governance and development to "survival."
Mr Kumar's break-up with the BJP will cost him heavily in the national election, according to NDTV's opinion poll, which forecasts him winning just five of the state's 40 seats, as against 20 in the last election.
Mr Singh joined the JD(U) in 2008. Before that, his career as a top bureaucrat included assignments as Revenue Secretary, member of the Planning Commission and secretary to former Prime Minister Atal Bihari Vajpayee.
Two months ago, the Bihar Chief Minister Nitish Kumar did not renominate Mr Singh for another term to the Rajya Sabha. Instead, he was asked to run for Parliament from the Banka constituency, a proposal Mr Singh rejected.
By moving to the BJP, Mr Singh will be spraying salt liberally on an open wound for the chief minister. Last year, Mr Singh drafted the formal announcement read out by Mr Kumar when he ended his 17-year alliance with the BJP over its decision to promote Narendra Modi to the top spot in its campaign for the national election. Mr Kumar says that the Gujarat riots in 2002 took place on Mr Modi's watch and the fact that hundreds of Muslims were killed establishes the BJP leader as a divisive politician.
A Supreme Court inquiry has cleared Mr Modi, finding no evidence that he fuelled the violence.