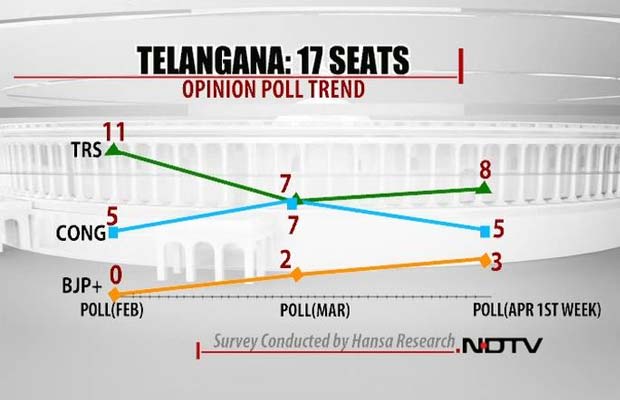 New Delhi:
In Telangana, K Chandrasekhar Rao is set to call the shots. The man who fronted the movement for the region to become India's 29th state will lead his party to eight of the available 17 parliamentary seats, according to NDTV's latest opinion poll.
Despite its initiative in bifurcating Andhra Pradesh to carve out Telangana as a new state, the Congress is not seeing big rewards. The Congress gets five seats (down seven from 2009). It failed to land an alliance with Mr Rao, though he has not ruled out a partnership after the results are declared on May 16.
The BJP alliance with Chandrababu Naidu gets three seats.