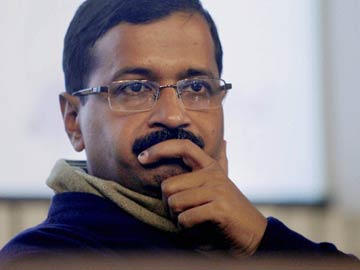 New Delhi:
Rahul Gandhi
is not officially running for Prime Minister, but
Arvind Kejriwal
might not be averse to giving it a shot.
The Aam Aadmi Party chief, who had recently ruled out contesting Lok Sabha elections and had also said that no AAP legislator in Delhi would be allowed to do so, is reportedly under extreme pressure from party colleagues to reconsider that position.
Mr Kejriwal was sworn in earlier this month as Delhi's Chief Minister at the head of a minority government after his year-old party made a spectacular debut in its first ever election, winning 28 of Delhi's 70 assembly seats. Soon after, the party announced that it would contest as many seats as major parties like the Congress and the BJP do in the national elections due by May.
A senior AAP leader said no decision had been taken on Mr Kejriwal contesting Lok Sabha elections, and that party colleagues had expressed their unhappiness that he had made an announcement that he would not do so.
The leader also said Mr Kejriwal had said if the party wanted him to contest, he would "have to think about it."
Earlier this week, Mr Kejriwal said the national elections would be a contest between his Aam Aadmi Party and the BJP. He relegated the Congress, which props up his government in Delhi, to being "nowhere in the picture".
His party has launched a massive membership drive and aims at inducting one crore people by January 27. It has also drawn a number of high-profile members from India Inc and the media, who are expected to be fielded in the general elections.
Mr Kejriwal, a tax-man-turned-activist-turned-politician, has been the most watched political figure in the country ever since the Delhi election results were declared.
He launched his party and contested the Delhi assembly elections on the promise that he would rid the capital of corruption. In his first election, he challenged and defeated the Congress' chief minister Sheila Dikshit in the New Delhi constituency by a huge margin.
Mr Kejriwal's unusual style of functioning has fetched his government both close attention and controversy.