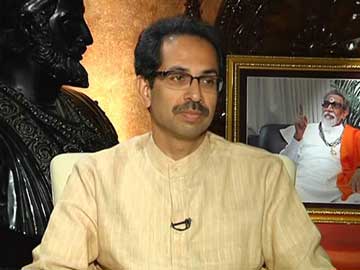 Mumbai:
Uddhav Thackeray's Shiv Sena has sought to quell speculation that it is reviewing its longstanding alliance with the BJP after arch rival MNS declared that it would challenge the Sena in all seats in the general elections next month, but will support Narendra Modi's candidacy as Prime Minister.
An editorial in the Shiv Sena's magazine Saamna said today, "The alliance between the Shiv Sena and BJP is the oldest in the country... nobody needs to worry, it is strong... The BJP and Shiv Sena came together to strengthen Hindutva."
The MNS or Maharashtra Narvnirman Sena is an offshoot of the Shiv Sena, headed by Uddhav's cousin Raj Thackeray. The two parties have fought bitterly for largely the same constituency in the last few elections, which has helped the rival Congress-NCP combine become stronger in the state.
The BJP's Nitin Gadkari had recently met Raj Thackeray in Mumbai, reportedly to suggest that the MNS not contest the general elections to avoid dividing votes in what the BJP sees as its best chance in years to get back in power at the Centre under Narendra Modi, the party's prime ministerial candidate.
The Shiv Sena took umbrage at the meeting and the BJP has rushed senior leader Rajiv Pratap Rudy today to smooth ruffled feathers.
Five days after meeting Mr Gadkari, Mr Thackeray announced he will contest the general elections and field candidates in all seats that the Shiv Sena will contest. "We will contest the Lok Sabha elections. I will show my party's strength during the elections. We will support Narendra Modi for the PM's post. Modi should become the Prime Minister of the country," Raj Thackeray said.
The Saamna editorial has emphasised, "Why should we bother about who is saying what and trying to create confusion in the alliance... Despite many controversies, the alliance has stayed strong... There have been differences but the alliance has survived all that."