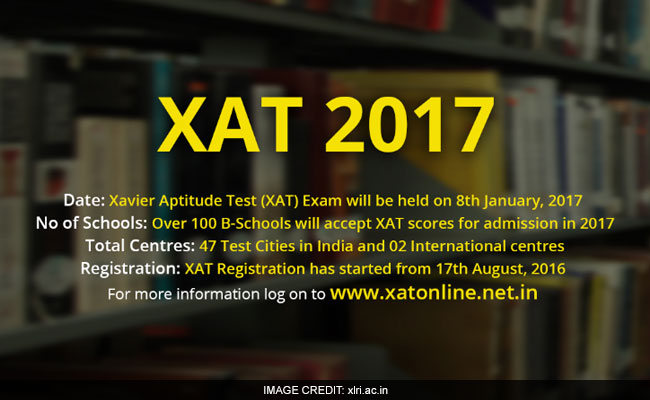 New Delhi:
XLRI has published the the sectional cut-offs for different programs of the institute. The emails / letters / messages to the shortlisted candidates will be sent in 2-3 days' time. XLRI had published the XAT 2017 score card on January 23. According to Xavier Aptitude Test (XAT) 2017 website, XAM score considered for admission in more than 150 Business Schools across India.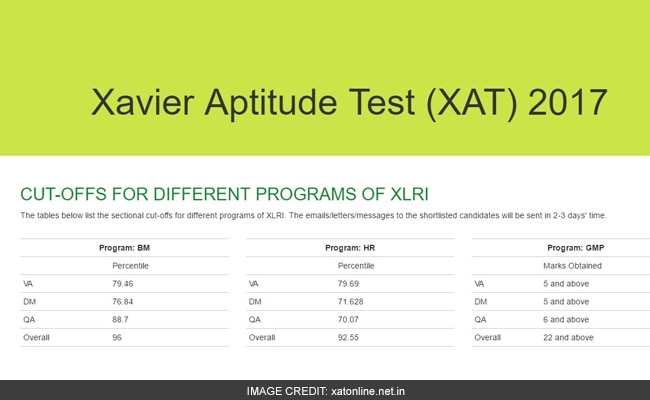 XAT 2017 aspirants can go to the official website of the exam and check their OMR Aswer sheet and Results. The next step once the results are announced will be the personal interview of the shortlisted candidates. While preparing the short-listed candidates for the interview, in addition to XAT performance, XLRI Xavier School of Management may factor in academic background and the relevant work experience. Some of the major recruiters of XLRI Xavier School of Manamement include Amazon, Accenture, Microsoft, Atos, eClerx, Citi Group, ZS Associates, JP Morgan, Goldman Sachs, Prosegur, ACT TV etc.
Xavier Aptitude Test (XAT) 2017, was organised by XLRI -Xavier School of Management for Xavier Association of Management Institutes (XAMI). Xavier Aptitude Test (XAT) 2017 was conducted on Sunday 8th January 2017, in 47 cities across the country and two international Centres of Dubai and Kathmandu for all three programmes (HRM, BM and GMP).
Click here for more
Education News