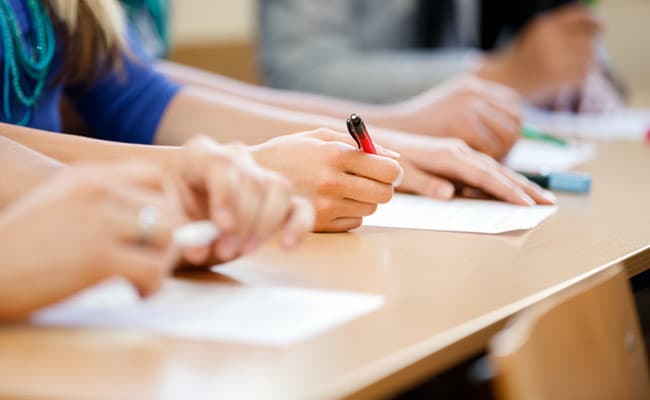 New Delhi:
Ministry of Human Resource Development (MHRD)'s Department of School Education & Literacy has proposed national level essay and painting competitions on Swachhta organised across all the schools on occasion of Teacher's Day i.e. September 5, 2017. The circular from MHRD said Prime Minister Narendra Modi has suggested to promote the message of Swachhta on a massive scale and engage smart, young minds in the Swachh Bharat Mission and asked the schools to ensure a structured participation of the school children, youth in the programme and bring in fresh ideas, energy and enthusiasm to the Mission.
Each year, in India, Teacher's Day is celebrated on September 5. Teacher's Day is marked in honour of Dr Sarvepalli Radhakrishnan, who was born on September 5, 1888. Dr S Radhakrishnan was vice president and second president of the republic of India.
According to the MHRD circular which is dated August 16, the painting competition will be for students from class 1 to 5 and the essay competition may involve students in two categories one for Class 6 to Class 8 and other for Class 9 to Class 12.
The theme of the Essay Competition is proposed to be "What will I do to make India Clean" while that for Painting Competition is proposed to be "Clean India of my Dreams".
Essay should be maximum of 250 words and its language should be in the medium of instruction of the school concerned.
'It is', the circular recommended, 'that every school strongly encourages all students to participate in the essay and painting competition'.
As part of Swachh Sankalp se Swachh Siddhi, essay competitions are also being organised for Individuals, they are invited to write essays of not more than 250 words on the theme of Swachhta and describe how they can personally contribute to the Swachh Bharat Mission.
According to a report by Economic Times, as per a letter written by the centre government to all states and concerned ministries earlier this month, the centre has set a target of one crore for essays and it also said the best essays would be rewarded at the national, state and district levels on October 2.
Read:
Teacher's Day 2017: Vice President To Award National Award To Teachers At Vigyan Bhawan Tomorrow
Prime Minister in his "Mann Ki Baat" on July 29 this year spoke about a 'Sankalp' to make "Filth - Quit India". On August 9 he also issued a clarion call to the nation during his speech in Lok Sabha to embrace the "Sankalp se Siddhi" movement, and appealed to all citizens to play their role towards achieving a New India by 2022.
Click here for more
Education News
(This article was first published on August 31, 2017)