New Delhi:
Osmania University has published multiple results of Master of Arts (MA), Master of Science (MSc) and Master of Commerce (MCom) Centre for Distance Education (CDE) today. The Hyderabad based university has today released the results for both internal and non-internal June 2017 exams. Apart from MA, MSc and MCom CDE results, Osmania has also released the PGDBI (Revaluation) June 2017 results today. All these post graduate CDE results can be accessed from the official website of Osmania University, www.osmania.ac.in.
Osmania University
has recently declared the result for LLM and B.Ed results for the exams held in September and August 2017, respectively.
The University had earlier released the result for MA/M.Com./MCJ/MSW/M.Sc. II and IV Sem (Regular & Backlog) (Recounting) for which the exam was conducted in May/June 2017.
Osmania University Result 2017: How to check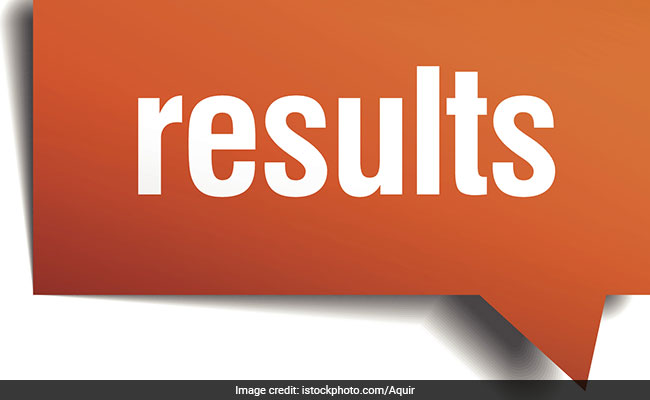 Osmania University MA, MSc, MCom CDE June 2017 Results Declared @ Osmania.ac.in; Check Now
Follow these steps to check your Osmania University MA, MSc and MCom CDE June 2017 exam results:
Step 1: Go to the official website of Osmania University
Step 2: Click on the 'Examination Results' tab on the homepage.
Step 3: Click on the relevant result link.
Step 4: Enter your hall ticket number.
Step 5: Click on submit and view your result.
Step 6: Click on print page and take a print out of your result.
Osmania University has released the following results today on the official website:
PGDBI (Reval) June-2017 Results
MA(CDE) (URDU) (NON INTERNAL) June-2017
M.Sc(CDE) Statistics (Non Internal) June-2017
MA(CDE) (Psychology) (Non Internal) June-2017
MA(CDE) (PPM) (Non Internal) June-2017
MA(CDE) (Political Science) (Non Internal) June-2017
MA(CDE) (Philosophy) (Non Internal) June-2017
M.Sc (CDE) (Mathematics) (Non Internal) June-2017
MA(CDE) (Economics) (Non Internal) June-2017
M.Com(CDE) (Non Internal) June-2017
MA(CDE) (URDU) (Internal) June-2017
M.Sc (CDE) (Statistics) (Internal) June-2017
MA(CDE) (Psychology) (Internal) June-2017
MA(CDE) (PPM) (Internal) June-2017
MA(CDE) (Political Science) (Internal) June-2017
MA (CDE) (Philosophy) (Internal ) June-2017
M.Sc(Mathes)(CDE) (Internal) June-2017
MA(CDE) Economics (Internal) June-2017
M.Com (CDE) (Internal) June-2017
Click here for more
Education News