NIRF 2017: Know Best Higher Education Institutions From Tamil Nadu In Overall Ranking
In the NIRF 2017 over all ranking, which is led by Indian Institute of Science, IITs, Jawaharlal Nehru University and Banaras Hindu University in Top 10, a good number of colleges and universities from Tamil Nadu found their place in total list of 100 educational institutions
Education
| Edited by
Shihabudeen Kunju S
| Updated: Jun 8, 2017 7:55 pm IST | Source: NDTV
New Delhi:
In the
NIRF 2017 over all ranking
, which is led by Indian Institute of Science, IITs, Jawaharlal Nehru University and Banaras Hindu University in Top 10, a good number of colleges and universities from Tamil Nadu found their place in total list of 100 educational institutions. Indian Institute of Technology, Madras was ranked second in the whole ranking while two more universities also found its place in top 20. In total, 20 educational institutions from Tamil Nadu were ranked in the top 100 institutions in overall ranking of National Institutional Ranking Framework (NIRF) 2017.
Here is the list of best educational institutions from Tamil Nadu ranked in NIRF 2017 overall performance: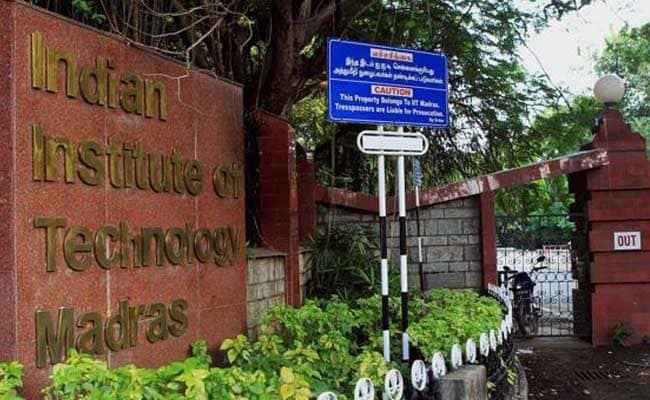 IIT Madras was ranked second in NIRF 2017 overall ranking
(in the order of Institution name, Location and NIRF overall ranking)
Indian Institute of Technology Madras, Chennai, 2
Anna University, Chennai, 13
Amrita Vishwa Vidyapeetham, Coimbatore, 16
Vellore Institute of Technology, Vellore, 22
Tamil Nadu Agricultural University, Coimbatore, 28
National Institute of Technology Tiruchirappalli, Tiruchirappalli, 34
Bharath Institute of Higher Education & Research, Chennai, 35
Bharathiar University, Coimbatore, 45
Shanmugha Arts Science Technology & Research Academy (SASTRA), Thanjavur, 50
S.R.M Institute of Science and Technology, Chennai, 55
Tamil Nadu Veterinary & Animal Sciences University, Chennai, 60
Sri Ramachandra University, Chennai, 61
University of Madras, Chennai, 64
Indian Institute of Management Tiruchirappalli, Tiruchirappalli, 67
Sathyabama Institute of Science and Technology, Chennai, 72
Sri Sivasubrmaniya Nadar College of Engineering, Kalavakkam, 80
Indian Institute of Crop Processing Technology, Thanjavur, 87
PSG College of Technology, Coimbatore, 88
Saveetha Institute of Medical and Technical Sciences, Chennai, 91
Annamalai University, Annamalainagar, 92
Note:
In NIRF 2017 rankings
, only 2,995 institutions participated. India has 39,000 registered colleges, 11,000 stand-alone institutions and over 760 universities, which means, the country hosts around 51,000 strong higher educational institutions. Of all these, less than 3,000 participated which is just about 6% of the overall higher educational institutions in the country.
Click here for more
Education News