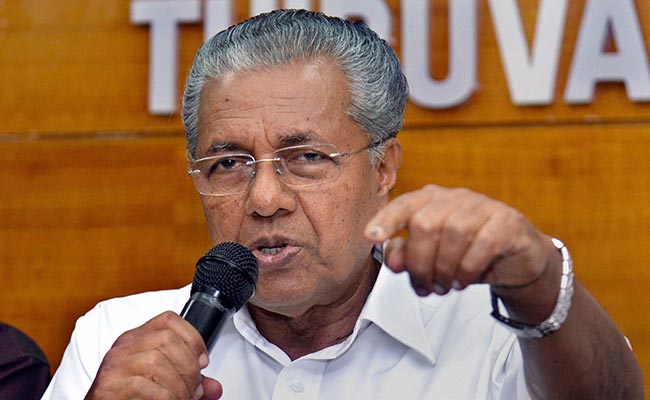 Thiruvananthapuram:
Making Aadhaar cards mandatory for availing mid-day meal scheme "absurd",says Kerala Chief Minister Pinarayi Vijayan. He also asked the centre government to immediately withdraw the move. "The union government move to make Aadhaar mandatory for mid-meal is absurd and strange", said the chief minister in a Facebook post yesterday. It is also difficult to understand the motive behind the Human Resource Development Ministry's decision, mr. Vijayan said.
"The decision is being made aimed at ensuring transparency and effectiveness.
"Since the noon meal schemes are given to children studying in schools, what is the need of Aadhaar to ensure transparency and efficiency?", asked Pinarayi Vijayan.
"Providing meals to children is the unavoidable responsibility of the government in today's conditions. And this move will create more technical hurdles in this," he added.
"A total of 10.03 crores out of 13.16 crores pupils in 11.50 schools across India are the beneficiaries of this scheme and they are given meals because they are students. Diluting this scheme will increase the attrition rate of the students" he said.
According to a latest notification from Ministry of Human Recourses Development, both cook-cum-helpers working under the Mid-day meal scheme as well as the student beneficiaries will now be required to have an Aadhaar card to avail the facility with the HRD ministry mandating the same.
(With Inputs from PTI)
Click here for more
Education News