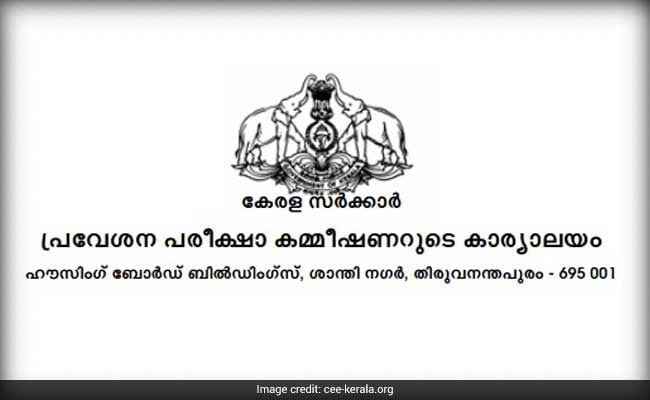 New Delhi:
The office of the commissioner of Entrance Examinations in Kerala will release the score of Kerala Engineering/Pharmacy Entrance Examinations (KEAM 2017) tomorrow, ie, on 18 May 2017. The KEAM 2017 entrance examination was held on April 24 and 25 in various centres across Kerala, Delhi, Mumbai and Dubai. The scores will be made available on these websites: www.cee-kerala.org and www.cee.kerala.gov.in.
A notification published in the Official website of the Commissioner for Entrance Examinations said that, once the scores of KEAM 2017 have been declared, a facility will be made available for the candidates to upload the mark list of qualifying examination on the official website.
The facility for uploading mark list will be active after May 18.
The uploading of marks of Plus Two/Qualifying Examination is mandatory to prepare the rank list for Engg/Architecture admission, reported Mathrubhumi.
According to mathrubhumi.com, a total of 1,06,260 students registered for the Engineering Entrance at 307 centres across Kerala.
Kerala Higher Secondary (Plus two, Class 12, VHSE) results were declared on May 15 by the education minister at the secretariat and 83.37 percentage students qualified for the higher education in the state.
The Class 12 examination was conducted in 2064 centres across Kerala and outside.
3,66,139 students appeared for the exam from the school going regular category and out of which 3,05,262 students qualified for higher education.
This year
the pass percentage
increased, last year pass percentage was 80.94.
Commissionerate of Entrance Examinations (CEE)
The Commissionerate of Entrance Examinations (CEE) is conducting nine distinct Entrance Examinations for admission to Professional Courses every year: Kerala Engineering Agriculture Medical Degree (KEAM), Three year LLB , Five year LLB, LLM, PG Ayurveda, PG Homoeo, PG Nursing, PG Medical and Super Specialty.
The Commissionerate is also making allotments to KEAM, Three year LLB, Five year LLB, LLM, PG Dental and PG Medical courses. The allotments are made through a Single Window System of the Centralised Allotment Process (CAP).
Click here for more
Education News