New Delhi:
India celebrates its 71st anniversary of Independence today. The Indian freedom struggle saw participation from all quarters and it is efforts of many spoken and unspoken martyrs that India today stands an independent and democratic nation. The Indian Freedom struggle saw a huge participation form students across the country and saw educationists and reformists adding their contribution toward an ongoing struggle which eventually led to a free India on the morning of August 15.
Here we will recall what Delhi University's contribution was toward the freedom struggle.
Hindu College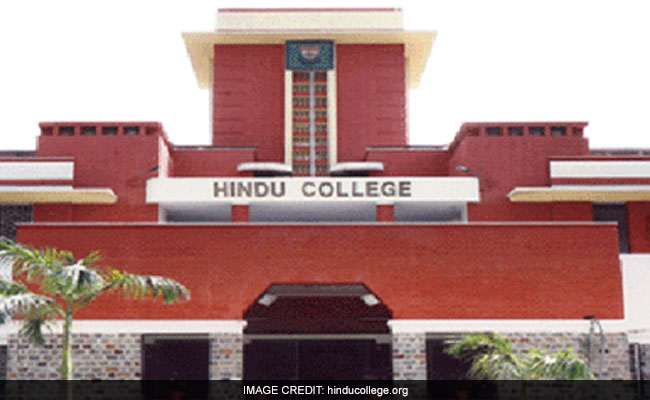 First in line is Hindu College, which was founded by Late Shri Krishna Dassji Gurwale in the historic Kinari Bazar (Chandni Chowk). Since the inception, the college was deeply associated with freedom struggle and its pioneers. Many of the trustees and board members of the college were active participants of the freedom struggle. Board member Master Ameer Chand, associated with Lala Hardyal and Ras Behari Bose, was hanged by the colonial government in 1915.
The college became affiliated to University of Delhi in 1922. Around the 1920's, as per the college official website, College Parliament was instituted with a PM and LO. Some of the Honorary Members of the College Parliament were Annie Besant, M.A. Jinnah, Babu Rajendra Prasad, Shaukat Ali and Mohammad Ali.
College Hostel is also known to give refuge to revolutionaries like Chandrashekhar Azad. Students from the college also joined Non-cooperation Movement and "Simon Go Back" processions in Chandni Chowk area. In 1940, students and staff from the college also joined the 'Quit India' movement. The college also organized 'double shifts' in 1947 to help partition refugees in Delhi.
Ramjas College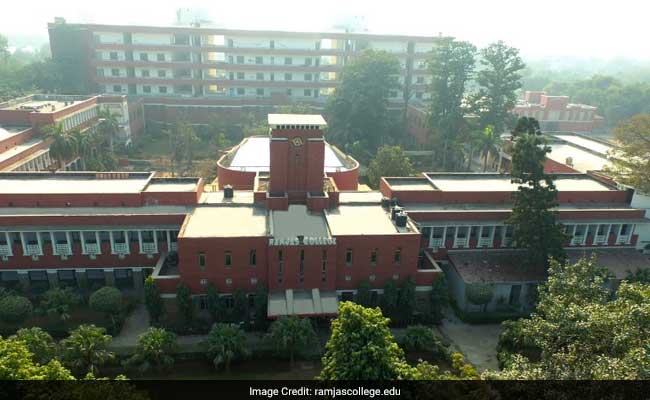 Ramjas College was founded in 1917 by Rai Kedar Nath in Darya Ganj in Old Delhi. Not many know that the college had given it's premises to allied forces. It was around the same time students from the college were arrested by British government for their involvement in freedom struggle. The college hostel is also said to be a refuge for freedom fighter Chandrasekhar Azad who is said to have successfully disguised himself as a student and lived in the college hostel for months.
Students form ramjas College actively participated in the freedom struggle. Two students Ram Bihari Mathur and Saxena, were sentenced to life imprisonment and shipped off to Andaman. Ramjas college also ran two shifts during the time of partition - morning shift for Delhi University and evening shift for Lahore University to cater to students who had to migrate as a result of the partition.
St. Stephens College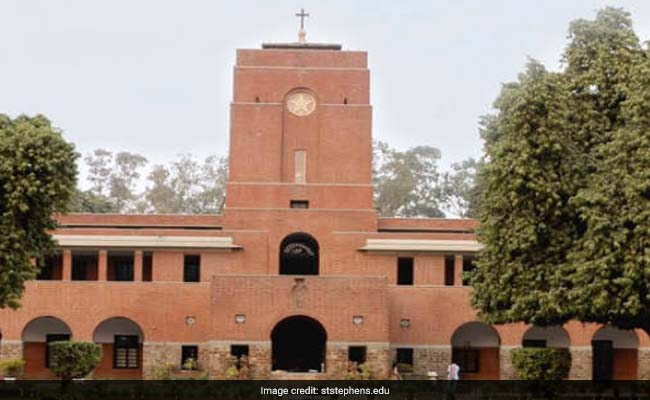 St. Stephens college was one of the three college which initially constituted the University of Delhi. Though the college was mostly run by Christian missionaries, it produced many freedom fighters. Lala Hardayal and Sir Chhotu Ram who became the leader of Unionist Party of Punjab, belonged to St Stephen's College.
Students from St. Stephens actively participated in protests during various phases of the Indian Freedom Struggle. Other revolutionaries associated with the college were Amir Chand, Asaf Ali, Awadh Bihari, Brij Krishna Chandiwala, Sameenuddin Khan.
Click here for more
Education News
Get the latest election news, live updates and election schedule for Lok Sabha Elections 2019 on ndtv.com/elections. Like us on Facebook or follow us on Twitter and Instagram for updates from each of the 543 parliamentary seats for the 2019 Indian general elections.