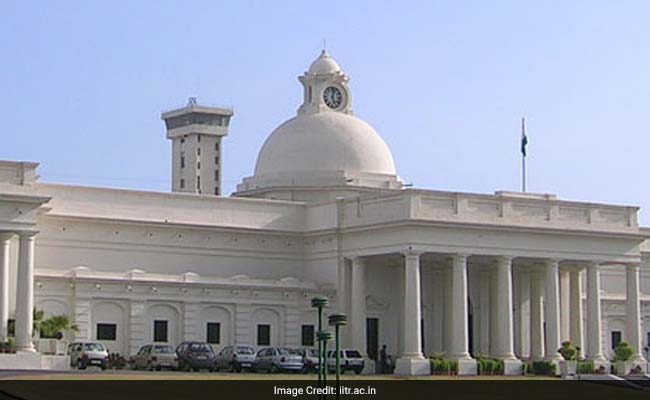 New Delhi:
Three students from Indian Institute of Technology (IIT) Roorkee will be working with Microsoft in its Redmond office as Software Development Engineers as they complete their course next year. These students from Electronics and Communications Engineering and Computer Science and Engineering have been offered 1.39 crore - the biggest offer in the history of the institute - package as the IIT Roorkee placement entered fourth day today. Till yesterday, over 510 jobs have been offered to students from the premier engineering and technology institute in the first phase of the placement process as much as 100 plus companies have been participating in it out of the 240 companies registered.
Apart from Microsoft, major companies like, Oracle, Goldman Sachs, UBER, Flipkart, Hitachi, Myntra, Bajaj, Mahindra, Samsung, Tower Research, Schlumberger, Indian Space Research Organisation (ISRO), Webstaff, ONGC and ITC have been participating in the IIT Roorkee placement process.
So far, Microsoft has made the biggest number of offers with 23 out of which, 20 students will be placed in India while 3 will go overseas.
IIT Kharagpur Placements: Over 300 Jobs In First Two Days; Apple Recruits Five Students
The students are offered jobs in various areas like software engineering, research and development, research engineering, product management, geophysicist, geologist, among a host of profiles.
Software Engineering and Data Analytics are the two major areas where more placements are happening this year.
The first phase of this placement process will be concluded on December 20 and the second phase will begin in January, said an official from IIT Roorkee's Training and Placements Office.
The placement season began in IITs on December 1 and most of the major institutes among them are witnessing good response.
A total of 195 job offers were made on the first day of the placement season at IIT Madras with a majority from the analytics, finance and consulting sectors. Some of the companies that participated in the placement season that commenced yesterday, included Goldman Sachs, Microsoft and Samsung Research Institute, Bengaluru, a IIT Madras release said.
The placement season at IIT-Kharagpur began on a robust note with more than 300 students bagging jobs on the first two days. Apple Inc. made its debut on the Kharagpur campus on Friday and picked five students for its Bengaluru office.
UK-based Halma plc, a group of technology companies that makes products for hazard detection, Dubai-based Dunia Finance and Mercari Japan Ltd, which specialises in dealing with industrial machinery, were also among the first-time visitors, an IIT-KGP statement said yesterday.
(With Inputs from PTI)
Click here for more
Education News