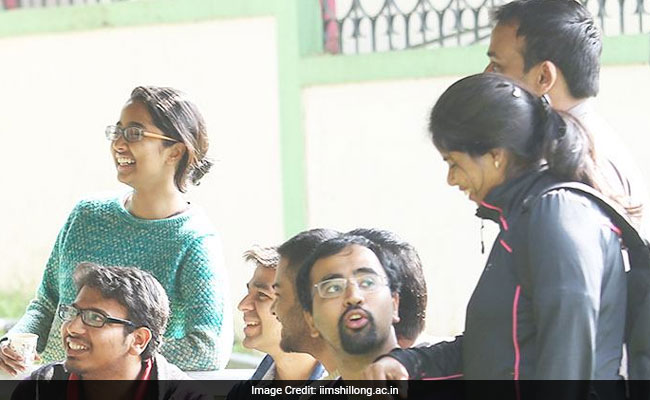 Shillong:
IIM Shillong has concluded its final placement for its Post Graduate Programme in Management (PGPM) for 2017-18 batch with a median salary of 16 lakhs per annum, whereas the highest domestic salary stood at Rs 26 lakh, officials said today. The placement season saw participation from 41 recruiters and 169 participants.
The mean CTC (Cost to company) for the batch was 15.51 lakh per annum. Moreover, the mean for the top quartile of the batch stood at 21 lakh per annum and that for the top half increased to 18.5 lakh per annum, they said.
"Consulting emerged as the highest paying domain, with the average CTC of 21 lakh per annum. The highest CTC in the domain was offered by Deloitte -- Strategy & Operations," IIM-S Placement officer Merlvin Mukhim said in a statement.
All the students got hired except for two who chose to pursue entrepreneural ventures of their own, he said.
Sales & Marketing continued to be the most sought after domain and multiple offers were made by prominent recruiters such as BPCL, Beiersdorf (Nivea), Berger Paints, Dell, Delhivery, IOCL, ITC, Kohler, Piramal Enterprises, Tata Steel, Titan, Tata Motors and Value Labs.
The placement season also recorded an increase in the number of finance roles with regular recruiters such as RBL Bank, Fidelity Management Research, HSBC, ICICI Bank, JP Morgan Chase & Co besides Yes Bank, he said.
New recruiters included Barclays, Nomura and HDFC Bank in the finance sector even as JP Morgan & Chase offered the highest number of offers in the Finance domain while Tata Steel offered the highest number of offers in the marketing domain.
BFSI and IT & Analytics once again emerged as the two most preferred sectors with 38 per cent and 18 per cent of the students securing offers in these sectors, respectively.
Earlier this year, the institute completed its summer placement successfully, securing 187 offers with a highest stipend of Rs 3 lakh.
(This story has not been edited by NDTV staff and is auto-generated from a syndicated feed.)