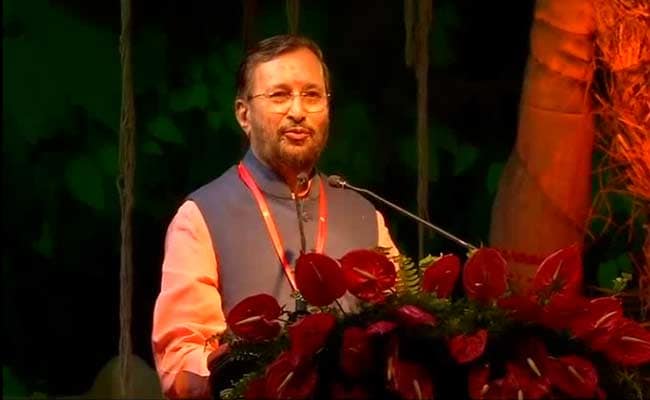 New Delhi:
MHRD, under the IMPRINT-2, has approved 122 new research projects at a cost of Rs 112 crore. The projects that have been approved cover domains such as Energy, Security, Healthcare, Advanced Materials, ICT and Security/Defence domains. "Out of 2145 proposals, 122 best proposals were selected for funding under IMPRINT-II, advancing cutting edge level technology," Union HRD Minister Prakash Javadekar said in a statement today.
"Of the 122 new IMPRINT projects sanctioned, 81 are sponsored by industry...This industry-academic collaboration will bring excellence in research," Mr. Javadekar said.
Prakash Javadekar also added that the knowledge portal for monitoring the progress of research projects and to disseminate findings will be launched in October 2018.
The new research project proposals selected include: 35 (ICT); 18 (Advanced Materials), 17 (Healthcare Technology), 12 (Energy Security); 11 (Security & Defence); 9 (Sustainable Habitat); 7 Water Resource & River Systems; 5 (Environment & Climate); 4 (Manufacturing); and 4 (Nano Technology).
He added, that now IMPRINT proposals are also open for higher education institutes including private institutes.
MHRD had launched the IMPRINT Second phase in March. For the second phase the government had sanctioned a fund of Rs. 1000 crore for research in Science and Technology which will be provided over the course of next two years, i.e. 2018-19 and 2019-20.
Click here for more Education News