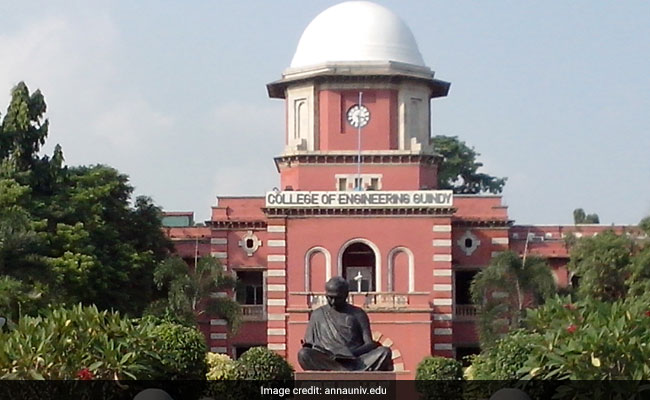 New Delhi:
Anna University has postponed all examinations in view of the GAJA cyclone. Anna University has joined the list of Universities that have postponed the exams scheduled today, November 15, 2018. The exams stand postponed for all departments and affiliated colleges of Anna University. Earlier Puducherry University had also postponed the exams scheduled today.
Anna University will conduct the exams on November 22, 2018.
Puducherry University has also postponed all the exams that were scheduled today. The examinations for all the courses which were scheduled to be held at exam centres located in Puducherry, Karaikal, Mahe, Yanam and Andaman and Nicobar Islands have been postponed.
"Due to the Gaja cyclone storm, all the Pondicherry University examinations for all the courses scheduled to be conducted tomorrow, Thursday, the 15th November 2018 at all the Centres at Puducherry, Karaikal, Mahe, Yanam and Andaman and Nicobar Islands stands postponed," said K. Mahesh, Public Relations Officer, Pondicherry University.
Cyclonic storm Gaja will cross Tamil Nadu coast between Cuddalore and Pamban on November 15, bringing heavy rainfall coupled with gale wind, the Met office said Monday as the Tamil Nadu government put its machinery on alert and kept on standby 30,500 rescue personnel.
Three teams of the National Disaster Response Force (NDRF) have arrived in Nagapattinam in Tamilnadu to provide emergency assistance.
Meanwhile, Nagapattinam district collector C Sureshkumar told reporters that the district administration has made all necessary arrangements to meet any eventuality.
Twenty-two cyclone shelters have been kept in readiness to accommodate people, he said, adding that a 24-hour control room was functioning at the collectorate.
Schools and colleges have been declared holiday in the district on tomorrow.
Click here for more Education News