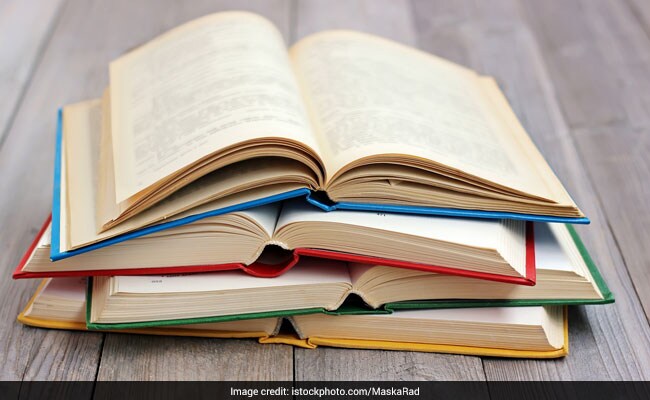 New Delhi:
Children's Day is celebrated every year on November 14. It is not a secret that
Children's Day is celebrated to honour Pandit Jawaharlal Nehru's birthday
. Pandit Jawaharlal Nehru was very fond of children. He believed that children were the future of a nation and their upbringing defines the future of a country. Apart from his fondness for children Pandit Nehru was also an avid reader and inculcated the habit in his daughter Indira Gandhi as well. Nehru also wrote books which throw a light on the history of India and the world such as The Discovery of India and Glimpses of World History. His letters to Indira Gandhi are also collected in book form in Letters from a Father to his Daughter.
In light of Pandit Nehru's affinity for reading, what better way to honor his memory than cultivate the habit of reading among children. Here's a list of books which are educational, entertaining and also teach empathy to young children.
1. Harry Potter
- Harry Potter is a series of seven books written by J.K. Rowling which follow the adventures of a young wizard named Harry Potter. The books are not just entertaining but also helps develop tolerance and empathy among children. Researchers have proved that children who grew up reading Harry Potter makes children more empathetic and reduces prejudices among them.
2. George's Secret Key to the Universe
- This book was written by Lucy Hawking, Stephen Hawking, and Christophe Galfard and published in 2007. The book was followed by sequels George's Cosmic Treasure Hunt in 2009, George and the Big Bang in 2011, George and the Unbreakable Code in 2014 and George and the Blue Moon in 2016. These books are meant for children aged 9 and above and explain different aspects of the Universe in a manner easily understood by children.
3. Good Night Stories for Rebel Girls
- This book has 100 stories about extraordinary women from past and present and has illustrations done by 60 artists from around the world. The book features icons such as Frida Kahlo, Virginia Woolf, Jane Goodall, Serena Williams among others. The book, though the title suggests is for girls, can be a good read for young boys as well who would understand and learn to appreciate women as equal from a young age.
Read Here: 5 School Memories To Feel Nostalgic About Childhood​
4. Swami and Friends
- The story is set in the fictional town of Malgudi. Written by R. K. Narayan, the book narrates the adventures of a young boy Swami and his friends. The story has a rustic charm and portrays the simple pleasures of life and innocent friendship among young boys.
5. The Room on the Roof
- The book written by Ruskin Bond is the first ever to feature beloved character Rusty. Rusty is a seventeen year old orphaned Anglo-Indian boy who is forced to live with Mr. Harrison in the European area of Dehradun. But Mr. Harrison's stern behavior forces him to run away. He then makes friends with a couple of Indian boys who find him a job. This is essentially a coming of age story about a young boy who finds himself at a cultural milieu.
Also Read: Five Jawaharlal Nehru Quotes About Children
Click here for more
Education News