New Delhi:
A cheetah on a locomotive engine: This design by Chakradhar Aalla, a National Institute of Design (NID) Ahmedabad student, was selected by a three member screening committee headed by Satish Gujral as the logo for PM Narendra Modi's bullet train project. The logo by this 27-year-old student, comprises the outline
of 'a Cheetah on an engine
', was today named as the winner of a competition for designing the logo of the high- speed bullet train, reported Press Trust of India.
Chakradhar Aalla is a second year post-graduate student of graphic design at NID Ahmedabad, who had designed the logo as part of the competition announced in April this year.
Aalla said the 'cheetah' represented speed and reliability.
According to PTI, Rail officials said Aalla's design would henceforth have a place of pride on all official documents concerning the bullet train.
Before NID, according to his Linkedin profile, Chakradhar Aalla had attended Indira Gandhi National Open University for PG Diploma in Environmental Studies and Sustainable Development and National Institute of Technology, Tiruchirappalli fro his B.Arch.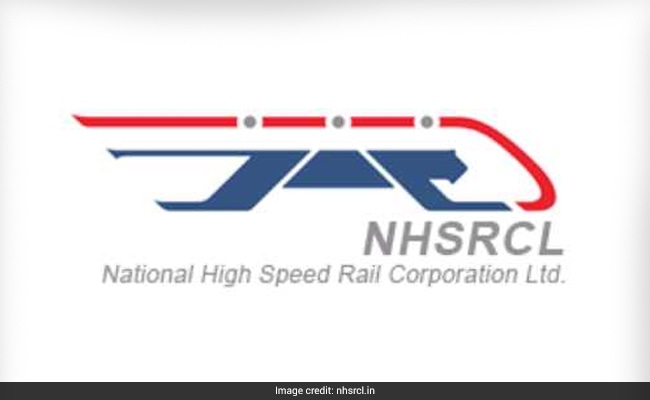 This logo by a NID Ahmadabad student Chakradhar Aalla won the contest
The ambitious bullet train project will cost around Rs. 1.10 lakh crore. Japan is giving a loan of Rs. 88,000 crore for the project at a minimal interest of 0.1 per cent.
Around 1.6 crore people are expected to travel by the train every year when operations begin. The government says by 2050, around 1.6 lakh commuters will travel by the high-speed train on a day.
The route of Mumbai Ahmedabad High Speed Rail will be passing through two states, Maharashtra and Gujarat and one Union Territory, Dadra and Nagar Haveli, of the Union of India.
The High Speed Corridor of Mumbai-Ahmedabad has been proposed with 12 Stations i.e. Mumbai, Thane, Virar, Boisar, Vapi, Bilimora, Surat, Bharuch, Vadodara, Anand/Nadia, Ahmedabad and Sabarmati, all near major traffic points. Two depots are also proposed on either ends of the corridor, one near Thane and one near Sabarmati Rail Depot.
The applications for the logo were accepted between April 19 and May 18.
"Three entries were shortlisted after initial screening. The top entry was selected from NID, Ahmedabad, the second from the School of Planning and Architecture in Delhi, and the third from the NID in Bengaluru," an official told The Indian Express.
He won the prize after a three-member screening committee headed by painter and architect Satish Gujral, a Niti Aayog member and an official from the National High Speed Rail Corporation Limited (NHSRCL), which is in-charge of the project chose his entry from around 100 entries.
(With Inputs from PTI)
Click here for more
Education News