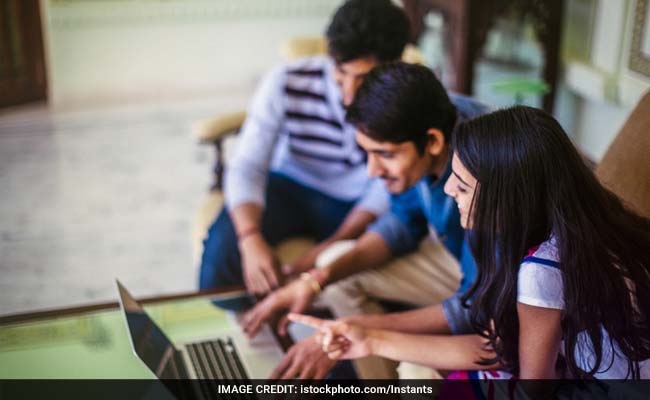 New Delhi:
The Class 10 and Class 12 board examinations of Central Board of Secondary Education started today. Class 12 exams started with students attending English core, English Elective - NCERT and English Elective - CBSE (English Functional). 10,98,981 students have enrolled for Class-XII exams this year, with a 2.82 per cent increase from the preceding last years count. "The smiling faces said it all" says
Mrs. Aditi Bhatnagar, PGT (English), G.D.Goenka Public School, Greater Noida
about the reactions of students on the English exam.
"Though the anxiety was palpable before the exam began ,later most of the students seemed confident," Mrs. Aditi added.
NDTV asked for an analysis of the English (Core) paper and she shared this with us:
"The paper began at 10.30 am and ended at 1.30 pm. Total weightage being 100 marks, the paper was sectioned into three parts:
Section A - Reading - 30 marks
Section B -Writing - 30
Section C - Literature and Novel- 40 marks
General Feedback
Overall the students rated the paper as a
balanced
one. The paper itself was easy, albeit as lengthy as a Language paper is expected to be.
The
Literature
section was
easy
. Even the average students found the questions easy to answer.
Writing
section consumed the maximum time, as expected, but was not difficult. The topics could be easily tackled. The Time management skills were put to good use in the section.
Comprehension
, Section A, was slightly baffling for a few students, but by and large could be comprehended easily.
So we can look forward to an excellent result in the English (Core) paper.
Our good wishes to the students for the rest of the exams."
The CBSE Class 12 exams will continue through March and April.
Read: CBSE Board Exam 2017: A Last Minute Checklist For Students
(With inputs from Mrs. Aditi Bhatnagar, PGT (English), G.D.Goenka Public School, Greater Noida)
Click here for more
Education News