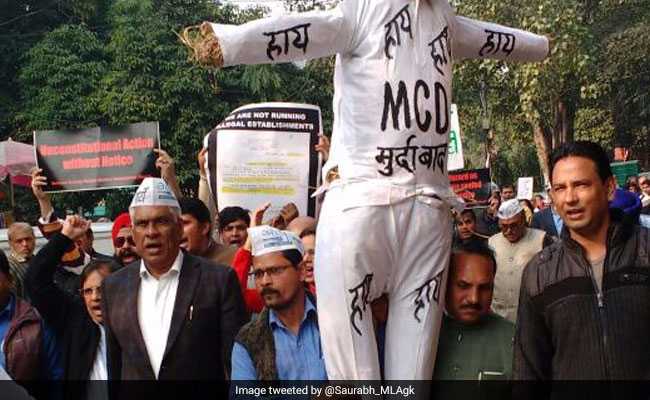 New Delhi:
The Aam Aadmi Party on Thursday said that it will expose the BJP-led Centre's incompetence in resolving the ongoing sealing drive in the city, during the Delhi assembly's budget session.
On the first day of the budget session of the Delhi Assembly starting Friday, the party will expose the Bharatiya Janata Party's incompetence, AAP Chief Spokesperson Saurabh Bharadwaj said.
Mr Bharadwaj added that they would pressurise the central government to bring an ordinance to put an end to the sealing drive.
The budget session will continue till March 28.
Traders have been protesting in various markets across the national capital against the ongoing sealing drive. On March 13,
a day long bandh was called by an industry body
. Shopkeepers from Amar Colony Market to Karol Bagh raised slogans and waved black flags to lodge their protest, under the banner of the Confederation of All India Traders (CAIT).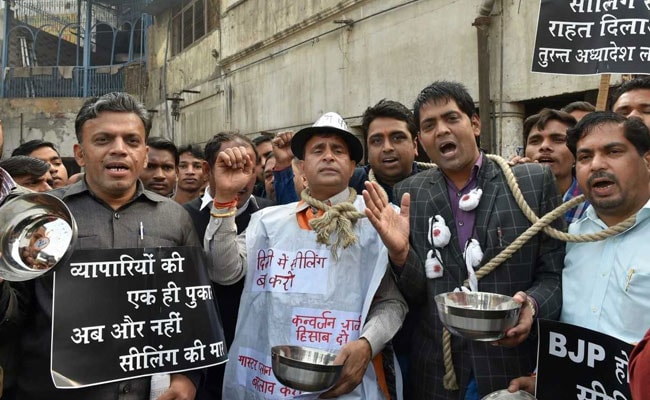 In a market in Old Double Storey area in south Delhi's Lajpat Nagar, where recently 350 shops were sealed, traders have been sitting on protest after that action.
At the instance of a Supreme Court-appointed Monitoring Committee sealing actions have been taken by civic bodies across Delhi for violation of civic norms or Master Plan of Delhi 2021. The sealing was carried out after a judgment of the Supreme Court, dated December 15, 2017.
The drive had begun late December with sealing of major shops and eateries in posh Defence Colony.
The CAIT, which has been calling out to halt the sealing drive, ever since it began, has said, the recent sealing operations conducted at Amar Colony, Lajpat Nagar, is one such example, where the sealing has been undertaken, by "violating the DMC Act".
About 2,490 properties were sealed in the national capital by the four local bodies since December for violation of Delhi's Master Plan 2021, the parliament was informed on Thursday.
No data was available on the estimated loss of business and jobs due to sealing of properties, Minister of State (Independent Charge) for Housing and Urban Affair Hardeep Singh Puri said in the Rajya Sabha.
(With inputs from PTI and IANS)