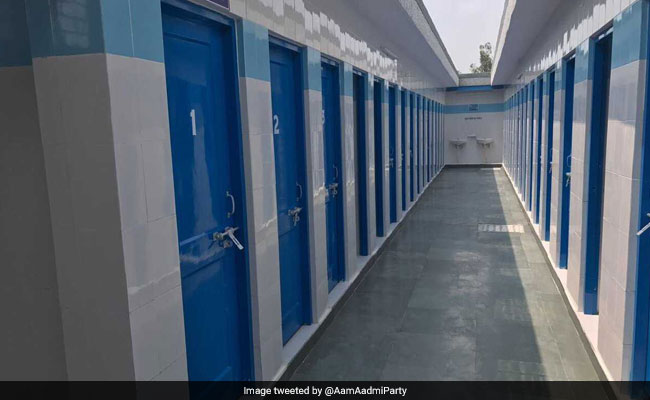 New Delhi:
The Delhi Commission for Woman(DCW) on Thursday claimed to have found liquor being sold from a community toilet in city's Timarpur area during a surprise inspection.
DCW chief Swati Maliwal along with the CEO of Delhi Urban Shelter Improvement Board, Shurbir Singh, have been making surprise checks to assess conditions of community toilets following a direction by Chief Minister Arvind Kejriwal last week.
The move was initiated following complaints of shortage of water and power at community toilets in the city.
The DCW and DUSIB teams visited nine toilets and on February 12, during a visit to a toilet at Sanjay Basti, Timarpur, some women complained that liquor is sold in the toilet, the DCW said in a statement.
"The DCW chief along with members discovered illegal liquor in the caretaker's room but the caretaker was missing," the statement said.
Also, a music system and DJ sets were found inside the room, it added.
"This substantiated that the allegations of the women who had complained that the caretaker of the toilet sells illegal liquor," according to the statement.
Police were question two men in connection with the findings and were in the process to register an FIR, the DCW statement said.
The women's panel said that during visit, four out of five toilets were found dirty and show cause notices have been issued.
"The surprise inspection is having a tremendous impact and many toilets are being cleaned overnight in the city. This exercise should be repeated regularly to keep the system at its toes. Proper sanitation and safety in toilets is non-negotiable," Swati Maliwal said.