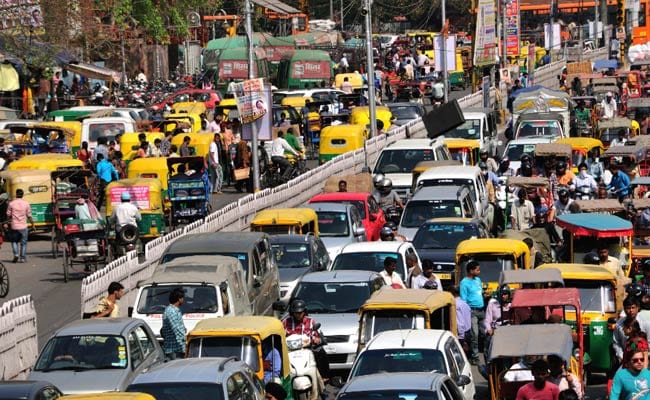 New Delhi:
The Delhi government has notified fitting of speed governors in commercial transport vehicles, including light passenger vehicles, registered prior to October 1, 2015, limiting the maximum speed to 80 kmph.
On July 17, a notification to this effect was issued as per Central Vehicles Rules, 1989, and Motor Vehicles Act, 1988, by the transport commissioner on behalf of the Lt Governor.
The move will bring down road accidents caused by speeding vehicles, a senior transport department official said.
"The new notification will replace an earlier notification (issued) by the Delhi government in 2003, meaning the annual maintenance certificate (AMC) will no longer be required and only a certificate from the manufacturer will be required," the officer said.
The AMC requirement was a deterrent for permit holders to go for fitting of speed governors.
According to the notification, all commercial vehicles having all-India tourist permit, inter-state permits and national permits will have the maximum speed limit of 80 kmph on the city roads.
School buses and transport vehicles permitted to ply in Delhi-NCR will have a speed limit of 40 kmph.
Dumpers, tankers and vehicles carrying hazardous goods will have a maximum speed of 60 kmph, whereas the speed limit of airport buses will be 30 kmph, the notification said.
The installation of a speed-limiting device has also been extended to light passenger vehicles including taxis and mini buses, the officer said.
The owners or drivers of vehicles fitted with speed governors will have to produce a certificate issued by the manufacturer confirming the maximum preset speed specified in the notification at the time of fitness test.
The retrofitting of speed limiting devices will be in accordance with the guidelines of the Union Ministry of Road Transport and Highways and the Supreme Court's Committee on Road Safety.
The speed limiting devices act like a cruise control system in motor vehicles. Models of devices manufactured in the country range from Rs 2,000 to upwards of Rs 10,000.
For more Delhi news, click here