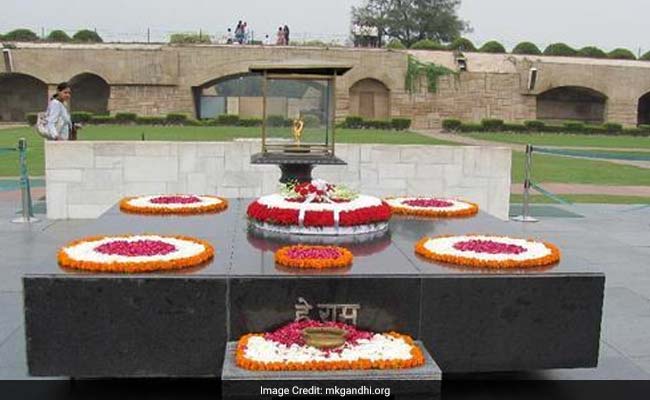 New Delhi:
The Delhi High Court expressed unhappiness today over the functioning of the authorities in restoring Rajghat, a memorial to Mahatma Gandhi, and termed it "really unfortunate".
A bench of Acting Chief Justice Gita Mittal and Justice C Hari Shankar said it was "saddening" to see the treatment being meted out to the samadhi.
"This is very saddening that the samadhi, which is considered as a temple, is being treated in such a way," it said.
The bench pointed out that the trees planted by the dignitaries are "dead" now and even the original drawing of the samadhi was not there.
"We feel we could have done something for the Father of the Nation," it said, adding that "it is really unfortunate".
It also observed that in so many days, what has been transpired was that the authorities were not willing to do anything for restoration of the memorial.
The bench was given an assurance by Additional Solicitor General Maninder Acharya, appearing for the centre, that every step will be taken to restore the samadhi.
It also said that the expertise of professor K T Ravindran, former dean of the School of Planning and Architecture, be utilised in the matter and the deficiencies pointed out be rectified.
"We expect that every necessary step to restore the samadhi shall be taken," the bench said, and asked the Central Public Works Department (CPWD) to file a status report while listing the matter for further hearing on September 19.
The bench had earlier observed could a place of worship be kept in an "unhygienic" and "deplorable" manner.
The court was hearing a public interest litigation (PIL) which alleged that Mahatma Gandhi's memorial was not being properly maintained.
The court had earlier expressed displeasure over keeping a donation box at Rajghat, saying this was a "disrespectful" gesture to the Father of the Nation.
Petitioner Shyam Narayan Chouksey had claimed that the memorial "was not at all being properly and cleanly maintained", and despite being brought to the notice of the committee and the Ministry of Urban Development, there has been no change in the situation.
In the PIL, Mr Chouksey has submitted photos of alleged deficiencies that he had come across during his visit to the monument in 2014 and then again in 2015 and 2016, when he claimed the situation had worsened.
He has alleged there were betel stains at the entrance, broken floor tiles, rubbish lying all around the monument, the white marble has turned black due to lack of cleaning, while the green carpet laid for visitors to walk was damaged.
Two toilets were in very poor condition and unclean, and at many places sewage lines are exposed and filled with garbage, becoming "breeding place for mosquitoes and other insects".