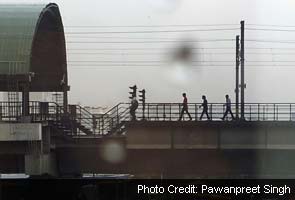 New Delhi:
In a repeat of yesterday's nightmare, the Delhi metro was not running for over two hours after a massive power outage. Services have now been partially restored. Delhi Metro officals say trains are plying on all routes at 10-minute intervals.
Metro operations came to a standstill at around 1:10 pm after the Northern Grid failed again.
Passengers were seen trying to walk to the nearest platform. Some passengers were trapped inside trains; emergency power was provided to those trains to help them pull into the nearest station.
A massive outage yesterday -the worst in a decade- left 370 million people in seven states and Delhi without power for many hours.