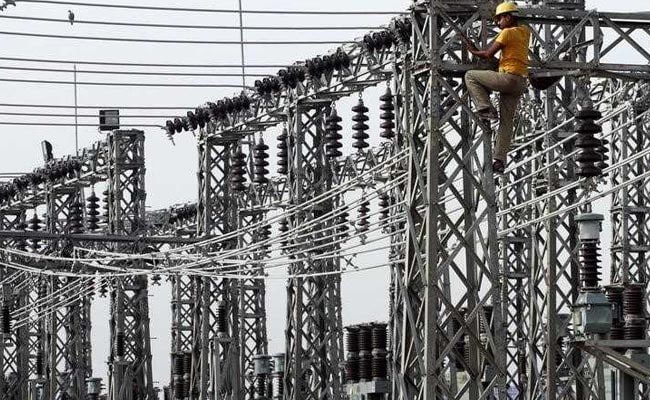 New Delhi:
Amid sweltering heat, the peak power demand of the national capital soared to an all time high of 6,934 MW, showed Delhi State Load Despatch Centre figures.
On June 1, the peak power demand soared to 6,651 MW breaking the record of 6,526 MW on June 6, 2017.
"Highest electricity load ever of 6934 MW At 15:28:33 Hrs today in Delhi. May cross 7000 MW this year (sic)," Delhi's Power Minister Satyendar Jain tweeted.
This is the fourth time in the current month that last year's all-time high record of peak power demand of 6,526 MW has been broken, a spokesperson of power discom BSES said.
It was 6,562 MW on June 5 and 6568 MW on June 7, other than today's highest level of 6934 MW and previous high of 6651 MW on June 1, he said.
The Power department and distribution companies of the Delhi government have expected the peak demand to breach 7,000 MW mark in June this year.
Mr Jain had earlier predicted 7,000 MW power demand saying enough electricity was available to meet the rising demand.
Announcing the action plan for electricity supply arrangements in summer months, Mr Jain had in March said, "We have enough backhand arrangements to meet the power demand that is expected to soar up to a historic 7,000 MW level in June this year."
This year, the peak power demand crossed the 6,000 MW mark eight times, the BSES spokesperson said.
Power demand had crossed the 6,000 MW only twice (6,021 MW on May 16 and 6,001 on May 26, in 2017. In 2016 too, the peak power demand had crossed the 6,000 MW twice (6,044 on May 19 and 6,188 on May 20).
The fact that the city's power demand crossed the 6,600 MW shows the robustness of the capital's distribution and transmission system, which has been able to measure up, the spokesperson said.
The peak power demand in BSES discom BRPL areas -- South and West Delhi -- had reached 2,745 MW during the summers of 2017 and is expected to cross 2,880 MW this year.
In BYPL's areas of East and Central Delhi, the peak power demand which had reached 1,469 MW last year is expected to touch around 1,670 MW, he said.
The Tata Power DDL, which supplies to north and northwest Delhi, expects peak demand to touch 1,850 MW and said it has prior arrangements of meeting up to 2,200 MW power demand.