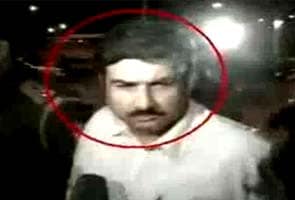 New Delhi:
A Delhi court has sentenced to life imprisonment a Delhi-based chartered accountant who created a mid-air hijack scare on board a Goa-Delhi flight in 2009. He has also been fined Rs 5000.
Jitender Mohla and two other passengers of an Indigo flight had claimed to be armed with a gun and infected needles and threatened passengers and crew. According to the police, Mohla had entered into the cockpit had sparked panic by claiming that he had hijacked the plane.
Mr Mohla had also warned the crew members that he was one of the accused in the infamous Kandahar hijacking of an Indian Airlines plane in 1999 and was carrying needles with which he would "infect" others if they resisted him, it had said. The crew members and some passengers, however, had overpowered Mr Mohla and he was arrested the next day.
The antics set off a hijack alert which then led to a massive security drill at Delhi airport. The pilot made an emergency landing and the aircraft was isolated for several hours till Mr Mohalla's hijack claim was declared a hoax.
Mr Mohla was convicted under Section 3(1) (D) of the Suppression of Unlawful Acts against Safety of Civil Aviation Act, 1982, which deals with offences on board an aircraft, apart from various Indian Penal Code sections.
District Judge I S Mehta though acquitted Mr Mohla of the charges framed under the Anti-Hijacking Act, observing that nothing incriminating was found from his possession when he was arrested on February 2, 2009.
"Even if it is presumed that he (Mohla) had no such intention (to hijack the aircraft), it must be attributed that he knew he was on board an Indigo flight carrying 160 passengers and his terrifying act... could endanger the safety of the passengers as well as the aircraft in flight," the judge said, while sentencing Mr Mohla for life imprisonment.
Mr Mohla can appeal this sentence in a higher court.
(With inputs from PTI)