New Delhi:
Under fire over rising pollution in Delhi and the lack of a concrete plan to tackle it, the Arvind Kejriwal government has announced that private vehicles with odd and even registration numbers will be allowed on the roads of the national capital only on alternate days starting next month.
This means that from January 1, 2016, if vehicles with number plates ending with an odd number can be driven one day, only those ending with an even number can be brought out the next day. This will not apply to public vehicles.
"Every year pollution level increases in winter. For some time, odd and even numbered vehicles will run on alternate days. Alternate arrangements are being made to bolster public transport. DTC buses, Metro services will ply extra. We are still working out the modalities," said KK Sharma, Delhi Principal Secretary.
The government said it hoped to cut down vehicular pollution in the state by half with the measure, which is likely to be very controversial.
A joint meeting of all stakeholders including traffic police, transport department and Municipal Corporation of Delhi will be called to prepare a blueprint for swift implementation of the executive order.
It was announced after an
emergency meeting called by Chief Minister Arvind Kejriwal
on Friday, a day after the Delhi High Court said living in Delhi was like "
living in a gas chamber
". The government also decided at the meeting to close down a unit of the Badarpur coal plant.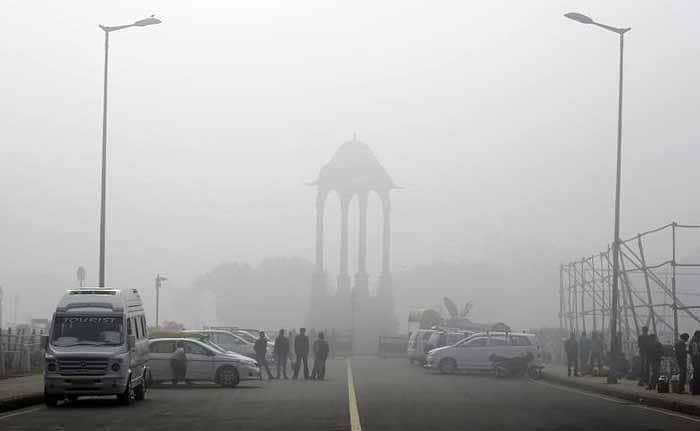 The High Court and the National Green Tribunal or NGT have repeatedly sought workable action plans to combat the menace of pollution in Delhi where the Air Quality Index, a measure of pollutants in the air, has hit dangerous levels in recent days.
The court yesterday ordered a "time-bound action plan" by December 21. Plans submitted by the union environment ministry and the Delhi government were "not comprehensive", the judges said, because they did not specify responsibilities and a timeline.
The NGT has called for a "stay-at-home" alert for children and older people.
The World Health Organisation said last year that New Delhi is the most polluted city on Earth; the five most polluted areas in the country on Friday morning were all in Delhi.
An expanding metro system has failed to slow the spread of private vehicles and 1,400 extra cars hit the streets every day in the capital.
Pollution typically worsens in the winter months as the cooling of temperatures combines with pollution to cover the city, home to 16 million people, in smog.