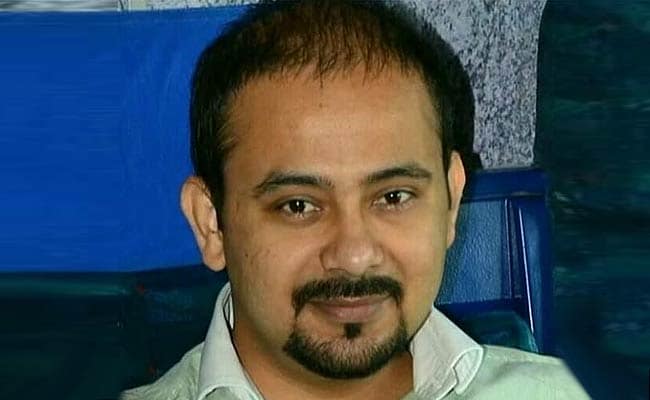 Highlights
Dilip Pandey was the convenor of the Aam Aadmi Party's Delhi unit
He was also in-charge of the party's MCD campaign with Ashish Talwar
The AAP won only 48 of the total 270 wards in the MCD elections
New Delhi:
The Aam Aadmi Party (AAP)'s Delhi convenor Dilip Pandey resigned today after the party's defeat in the civic election, which the BJP won with a massive margin.
AAP came a distant second in the polls for the three Municipal Corporations in Delhi, winning only 48 out of 270 wards.
"I have resigned from d post of AAP Delhi Convenor, conveyed to National Convenor @ArvindKejriwal to give this responsibility to someone else (sic)," Mr Pandey tweeted.
Mr Pandey was in-charge of the MCD campaign and strategy along with AAP's Delhi in-charge Ashish Talwar.
Earlier this week, Mr Pandey had expressed worry that the MCD poll results could be "rigged" and exit polls predicted a BJP sweep were being "floated" to prepare ground for it.
AAP's leaders mostly ascribed the defeat to an "EVM wave, not Modi wave", falling back on the party's go-to theme after recent defeats to blame tampered voting machines.
Manish Sisodia, Deputy Chief Minister, said, "Such a victory is impossible without EVMs. The BJP has specialized in EVMs and now are using their expertise to win elections."
Chief Minister Arvind Kejriwal, however, broke with his recent routine of blaming EVMs in a tweet congratulating the BJP.
AAP lawmaker Alka Lamba, who offered to resign, said that EVMs "are not a problem in my area. We will support those elected by the people."
Sources say the party was not expecting a victory after its workers' feedback from the ground a day after voting. Around 155 AAP members who were at polling stations reported to Mr Kejriwal on Monday.
Pushing the "faulty EVM" charge, the party's Ashutosh commented, "It's difficult to digest that despite halving electricity rates, giving water for free, improving schools and hospitals, people haven't voted for AAP'."
A senior minister, Kapil Mishra, was more circumspect and did acknowledge that the party has lost mass connect. "Yes, we have to reconnect with the people and understand reasons for this defeat," he said.